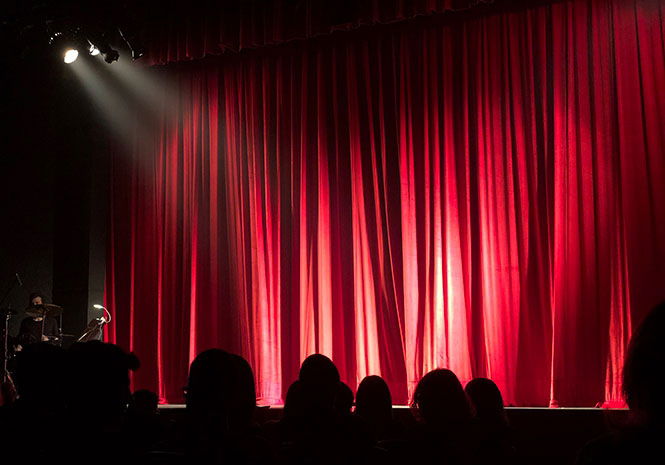 THE legendary American writer Mark Twain once said there are two types of speakers: those who are nervous and those who lie.
Most people would agree that they are of the nervous kind.
Why? Because public speaking is known as the world's number one fear.
That's right—it even tops heights, spiders, and sharks.
But there is no reason why it has to be akin to jumping out of a plane.
Some people manage to get over their fears and enjoy it.
For instance, take speaker Liv Boeree, who describes her experience getting up in front of 2,400 people at a TED conference with just under a month to prepare. The results were just exhilarating.
Psychologists say that the underlying foundation for this fear is being judged, rejected or humiliated. They also say that it could be a primitive fear based on the fact that it is evolutionarily embedded in all of us, as we've always had a need to keep ourselves physically safe from harm.
This fear is so pervasive that it has a name: glossophobia. Statistically speaking, 3 out of every 4 people fear public speaking, and women are susceptible to it more than men, of whom 75 per cent and 73 per cent are self-identified sufferers, respectively.  
But many people don't realise the benefits of putting oneself out there by spinning a yarn or giving a lecture in front of hundreds, or even thousands, of people.
For one, it allows you to work better at your job; getting results through effective communication can mean a world of good for you. If you are able to stand in front of a crowd and explain yourself very clearly, then your peers will respect you even more. You will probably increase your chances of getting promoted, as well.
Confidence is a big issue for people. The more you have it, the less anxious you are and the better-improved self-image you can display to people. It is such an empowering feeling to get up and speak whilst everyone remains silent; they have given you the floor, so you should own it.
One reward that comes from public speaking is becoming more like a leader; the more confident you are at speaking, the more likely you are to express what you want to say. There's a reason why executives spend millions of dollars every year hiring coaches or taking workshops. The ability to present yourself well allows people to see you as an authority, especially if the workplace requires more resolve and accountability from you.
If fear and anxiety is an issue for you, then here stands an opportunity for you to reclaim your phobia. The more you talk and practice, the healthier you will be as a person. Your fear will surely subside over time, and it makes sense, because people want to hear what you have to say.
Socialising and making new friends are important for a lot of people, and if you want to improve in these areas, then this is your chance; speaking in public will help people warm to you. It will allow people to see a different side of you, especially if you are one of the 'quiet' ones.
In the end, public speaking is a very important tool, and it's beneficial for all parts of our lives. We don't know ourselves until we speak up; only then are we able to hear our inner voices rise.