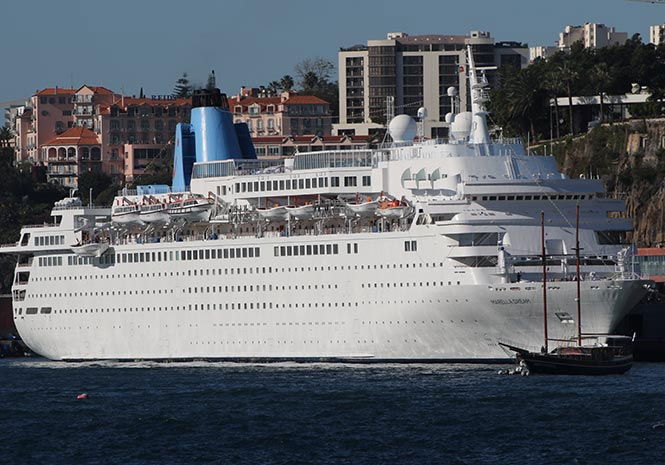 THE Balearic Island's Port Authority dispatched emergency services to the waters off its coast after a cruise ship began spilling oil into the sea yesterday.
Salvamento Maritimo coast guard boats and those from 112 emergency services were attempting to contain the spill from the TUI-run Marella Dream.
The leak is believed to have come from the vessel's fuel tank and begun at around ten in the morning, according to reports.
Port Authority sources quoted in Spanish media said there were problems with the ship's ballasting system, a tank which is filled with water to aid stability.
This is believed to have led to the leak but authorities were waiting on more information from the ship's crew to confirm the theory, they added.
Emergency services began cleaning the spill shortly after they had contained it around the ship's stern, the back of the vessel.
Efectivos de @PortsdeBalears controlan un leve vertido de combustible en el port de Palma procedente del buque Marella Dream. Intervienen @salvamentogob @112IllesBalears amarradores y tripulación del buque @CruisesMarella pic.twitter.com/O7ZocKVSw3

— Ports de Balears (@PortsdeBalears) May 1, 2018
The Port Authority will pass on information received from the ship to Spain's Maritime Authority, which is set to decide if penalties should be handed down for the spill.
The Marella Dream was built in 1986. It is 243 metres long and it arrived in Palma's port yesterday from Ibiza.
It was docked in the Dique del Oeste area of Palma's port prior to the suspected leak.