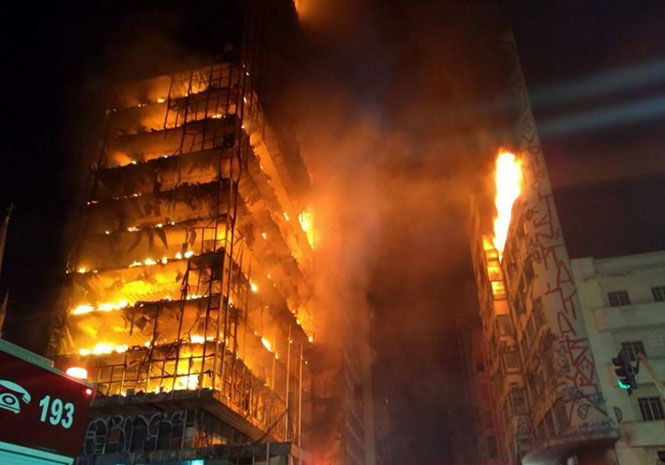 ONE person has been confirmed dead and more are feared dead or injured after a 26-storey  tower block collapsed during a massive blaze.
Authorities in Sao Paulo in Brazil say they believe that around 50 families of 'rough sleepers' may have been living inside the Paisandu Plaza building.
The fire broke out at 1.30am (local time) when many people would have been asleep.
More than 170 firefighters and the army are at the scene searching through the rubble to find survivors.