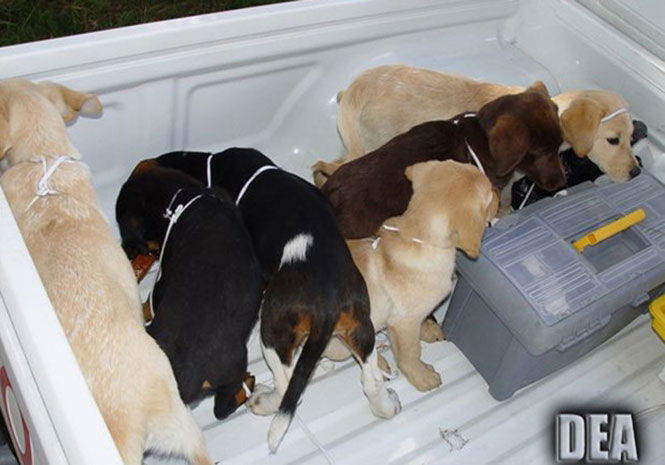 A  VET who was arrested in Spain for allegedly trafficking heroin inside puppies is facing trial in the United States.
Authorities claim the drug-trafficking gang used dogs to send liquid heroin from Colombia to the United States.
The Venezuelan veterinarian Andres Lopez Elorza, 33,  was arrested in Spain back in 2015 in connection to a raid at a clinic he ran in Colombia where authorities found 6.6lbs (3kilos) of heroin implanted inside three puppies.
He has now been extradited to New York and is expected to appear in Brooklyn federal court on Tuesday according to law enforcement sources.