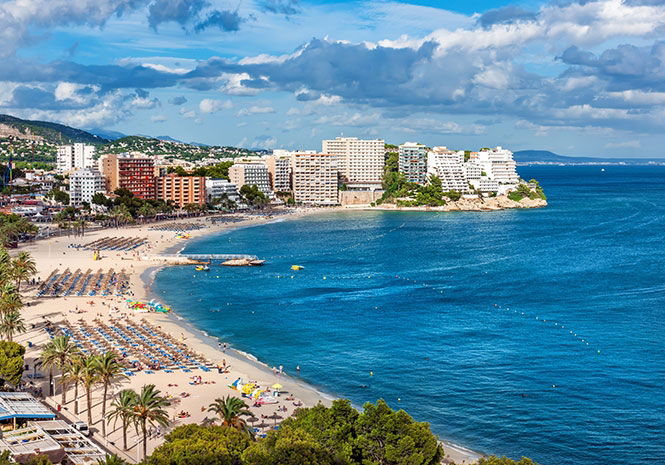 A BRITISH man has died in hospital, allegedly after an assault, on the Spanish holiday party island of Mallorca.
Aaron Henderson, from Northern Ireland, died in hospital Magaluf while on holiday with his young family.
It has been reported he died after suffering serious head injuries, although the cause of death has not yet been confirmed.
Aaron's heartbroken partner took to social media, saying he had made her 'the happiest she had ever been in her entire life'.
She added that 'life is cruel' and she would love Aaron 'always and forever.
The family firm Paul Henderson Wholesale in Coleraine announced it would be closing until further notice following the death.
"We appreciate your patience and understanding and ask that you respect the family's privacy at this time," the firm said.
The Foreign and Commonwealth Office confirmed that it was supporting the family of a British man in Mallorca.