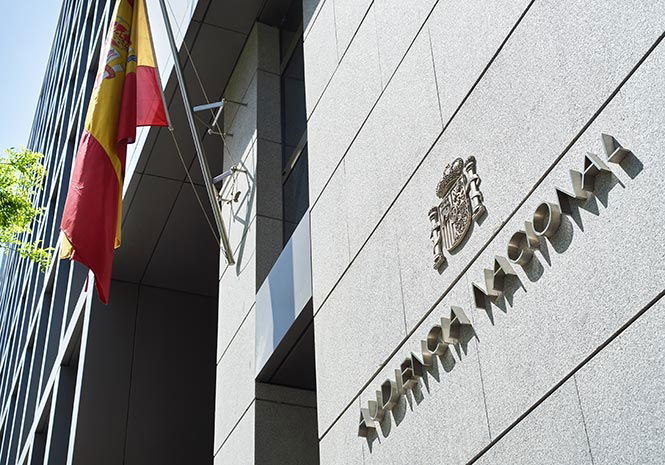 ON Thursday the national court will try Abdallah Lachiri, the mastermind behind a Daesh radicalisation network used to make "war on twitter and Facebook".
The man – of Moroccan nationality – will face a 10-year prison sentence and a further 10-years of supervised release for acting as an online "mentor" for potential candidates, according to Spain´s highest court.
The Valencia resident – arrested in that city in June 2016 – had thirteen social network accounts open which he used to capture and indoctrinate people.
Lachiri used them to build a list of "potential candidates" who – if called upon – would be capable of a terrorist attack, according to the prosecution´s preliminary conclusions.
His method was to collect official Daesh propaganda, adapt it to the "unique" Spanish public and spread it online.
Judges wrote he was "extraordinarily active" in circulating messages about Daesh's "goodness" to some 20,000 followers.
Devotees worshipped the alleged ISIS mentor – known online as the "sheik" (boss or wise elder in Arabic) – and even asked Allah to make a good example of him.
The national court identified the suspect as a self-appointed computer activist for ISIS and also as the organisation's "extension" in Spain.
The Moroccan man – who was also connected with Daesh fighters – once even threatened the then U.S President Barak Obama online.
His post read. "A muslim child to Obama: Pay the fee or the sabre will cut off your head…jejeje…When will we see this happening for real!".
The case was originally set for October 11 last year but was set-back after the suspect swapped his lawyer.