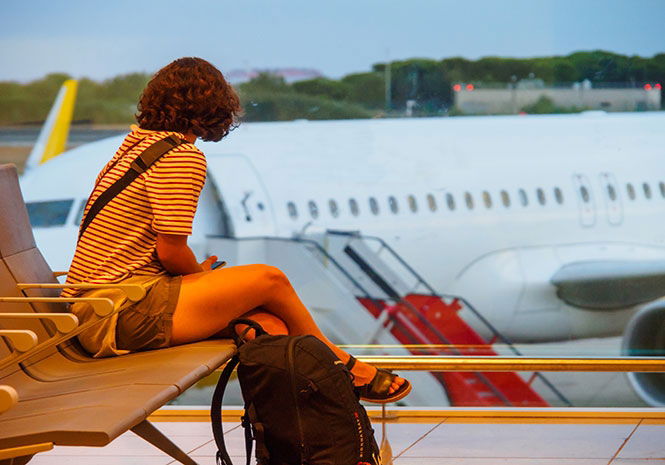 STRIKING pilots at a low-cost airline in Spain have forced the cancellation several hundred flights by calling a strike on May 3 and 4.
Spanish low-cost airline Vueling operates flights to Alicante, Barcelona, Palma, Ibiza and Malaga from many British airports including London Heathrow, London Gatwick, Luton, Manchester, Birmingham, Cardiff and Edinburgh.
In provisional cancellation lists issued by the carrier (scroll down the page) it is already known that a small number of UK flights at London Gatwick and Luton Airport are among those affected. 
But the bulk of the cancelled fights will be domestic services from Alicante, Malaga-Costa del Sol and Granada.
The Barcelona-based airline has stressed that 81% of flights will operate normally and that passengers on the cancelled flights should receive a notification by email or text message.
It is the second Vueling pilots' strike in their history after the recent 24-hour strikes on April 25 and 26.
Spanish airline pilots union (SEPLA) and Vueling, owned by British Airways' parent company International Airlines Group have, so far, failed to reach an agreement over claimed breaches of employment contracts and the airline's refusal to guarantee greater growth in Spain than in its foreign bases.
Currently, Vueling has around 1,000 pilots based in Spain and about 150 overseas. But it is feared this could change as bases are moved abroad.
Juan Manuel Redondo, head of the trade union section of SEPLA at  Vueling, said, "Now that Vueling is tripling its profits, and that there have even been distributions of up to €100 million euros of dividends before results, the conditions for the pilots do not change. 
The union claims Vueling pilots receive 30% less on average than their main competitors including Ryanair and easyJet.
SEPLA claims that at least 30 pilots have already left the airline this year joining the 90 that left last year.