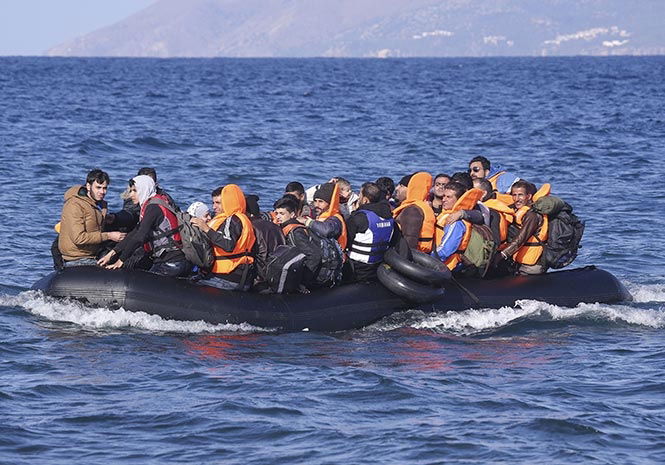 A TOTAL of 213 migrants died while attempting to cross the Mediterranean to Spain, with 602 killed or missing on the journey to Europe as a whole according to data.
The statistics, from the International Organisation of Migration (IOM) NGO, were four times higher for Spain than at the same time last year.
Around 57 people had died crossing the Mediterranean to the continent by April 27 in 2017, the same data the latest statistics refer to.
The number of those who lost their lives on their way to Europe fell by almost half during the same time period.
There were 598 deaths recorded of migrants crossing the sea to reach Europe as of April 27 this year. The figure for the same time the year before stood at 1,115.
The total number of those arriving in Spain in the first months of this year was estimated to be 3,556 people in 166 vessels, according to Spanish government data.
The figure has increased by 18 per cent on the same time period in 2017, when it stood at 3,010 migrants in 135 boats.
This data excludes 269 people who were rescued since. The IOM estimate 3,994 people arrived in Spain between January and April this year. The figure for Europe was 20,927 compared to 45,972 last year, according to the group.
The figures come as 15 people died yesterday off the coast of Algeria when a boat carrying some 34 migrants capsized.
Five also lost their lives last Thursday in another sinking about 15 miles of the coast of Spain's Alboran Island.
Spain's Salvamento Maritimo coast guard service rescued some 250 people that day from five boats attempting to reach the Andalucian coast, according to reports.