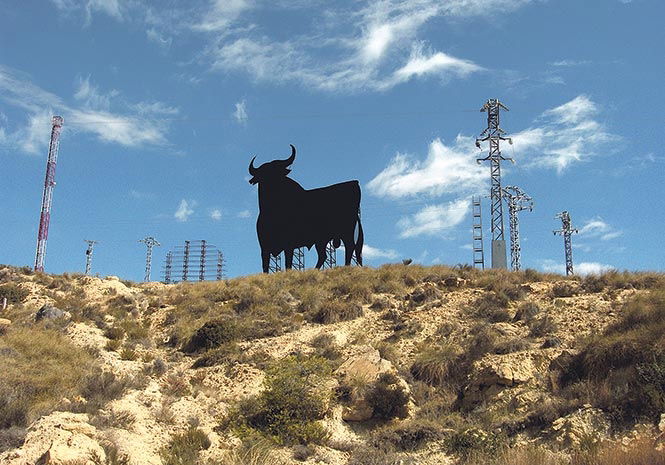 CAMPELLO'S two Osborne bulls are graffiti-free thanks to the local MEC cultural association.
Scrawled with slogans condemning machismo and bullfighting these have now been painted over.
The bulls located in Casa Nova and Venta Lanuza were spared despite a 1988 law prohibiting billboards that were visible from main roads and motorways.
The giant hoardings of a silhouetted bull first appeared in 1958 as advertisements for Osborne brandy but in 1994 the Spanish parliament passed a law that included the bulls in the country's Cultural and Artistic Heritage catalogue. 
All other hoardings have disappeared from roadsides but there are still 91 of the bulls in different parts of Spain.
"The Osborne bull has a history worthy of respect," said the MEC's president Jesus Planelles.
"Although they were initially adverts, with the passing of time and owing to their popularity, they have become cultural symbols."
Planelles hastened to make clear that painting over the graffiti which included 'Machismo kills' and anti-bullfighting slogans did not mean that MEC approved of either.
"We condemn all gender violence and do not approve of bullfighting as we oppose any type of animal cruelty," Planelles said. 
"But as the bulls are classed by Campello Town Hall as an Asset of Local Significance, we want to look after them."