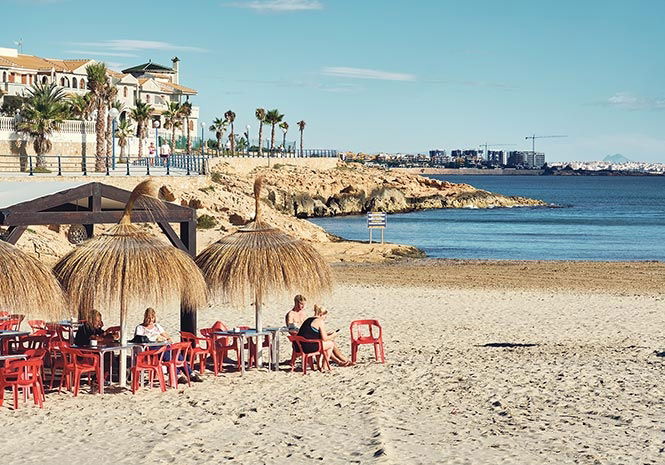 ORIHUELA authorities have faced criticism from locals and businesses amid claims council decisions on contracts left the town's beaches without chiringuitos and other services.
The closure resulted from evidence suggesting an official from a previous administration was involved in suspected fraud over the awarding of contracts, the council said in a statement. 
Raymond Kearney, the President of the Orihuela Costa Association of Entrepreneurs, said the way the decision was reached was "totally unacceptable."
More than 100 people, including former beach bar workers, reportedly turned out last week to protest against their closure and the removal of toilets, sun beds and umbrellas.
The statement issued by the council said Councillor Bone had concerns over how the previous Partido Socialista (PSOE) administration handled the contract. There were no concerns over day-to-day management, it added.  
Officials believed the contract awarded to the Chiringuito del Sol company to run the bars expired in June 2018 when it actually finished in November last year, she added.
Chiringuitos del Sol said it would be prepared to step in and run them until a new contract is finalised.
The council's statement said it would be impossible to renew the contract with the firm due to it being under investigation.
The authority aimed to outline details on a new contract with a view to finalising a deal by this summer, it added.