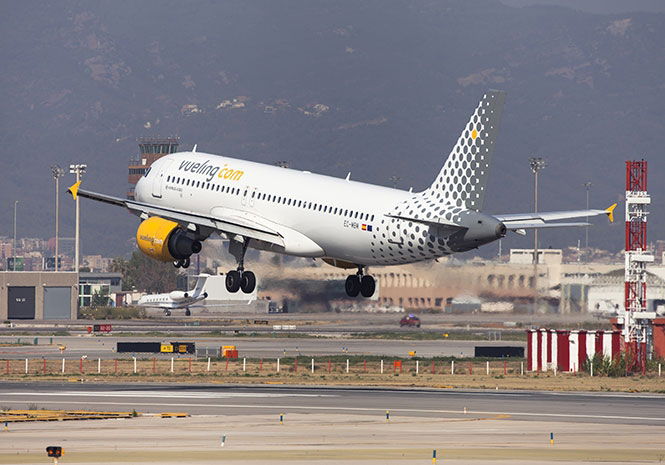 THE captain of a plane bound for Spain gave passengers the chance to leave the flight after an aborted take-off and three hours of technical problems.
The plane returned to its stand after aborting the initial take-off run while engineers checked the aircraft over.
The flight crew declared there were some 'slight electrical problems' and then an hour later they discovered there was a new computer failure.
Once that was fixed the pilot announced over the public address system that the plane was 'apparently normal' but said anyone who wanted to disembark would be allowed to 
It is claimed that around 20 people decided to leave the aircraft, which delayed the flight further as their luggage was off-loaded before the aircraft's departure from the Canary Islands.
The incident happened on a Vueling flight from Gran Canaria to Bilbao  in northern Spain and the pilot said, "We cannot force anyone to stay onboard if they don't feel safe."
The flight was originally scheduled for a 6.45pm departure, although it didn't finally take off for another three hours.
And once it did it was then diverted to from its destination airport due to the Bilbao runway being closed for repairs.
The flight finally landed safely in the early hours of the morning in Vitoria and passengers were transferred by bus to Bilbao.