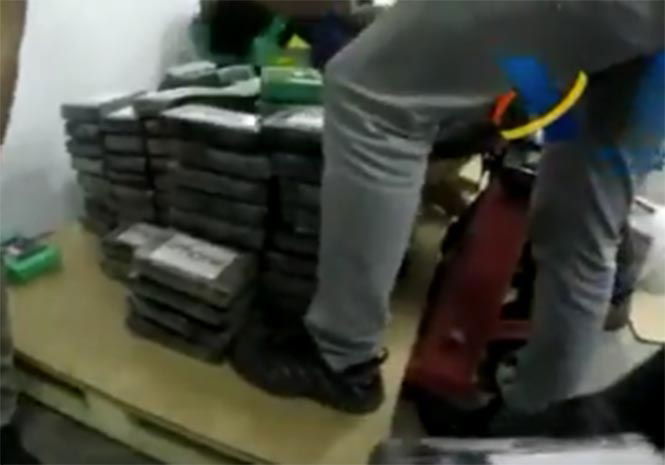 EUROPE'S biggest ever haul of cocaine from a container ship has been seized near Gibraltar.
It comes as almost nine tonnes of the drug was found hidden among a shipment of Colombian bananas at Algeciras port.
Spain's Interior Minister, Juan Ignacio Zoido, revealed details of the bust during a press conference, explaining that investigators were alerted to three 'suspicious' containers travelling on a barge named the Lucie Schulte.
The shipment was attributed to a Colombian firm and a Spanish import company already under investigation.
Drug enforcement officers moved in 'discreetly'once the vessel had docked in Algeciras, leading to the discovery of the 8,740 kilo stash.
But the ship was allowed to move on, with detectives leading the probe anxious to nail down its final destination.
It moored in Malaga City a few hours later, triggering a raid on an industrial unit where the narcotics were being stored.
Three people were held at the scene with two businessmen, named as Willian Fracois R I and Roberto R H, later arrested in Lyon after fleeing to France. >The seizure is the largest in Spanish history, outstripping a 1999 haul of 7.6 tonnes, and Mr Zoido praised the "magnificent work of our security services."