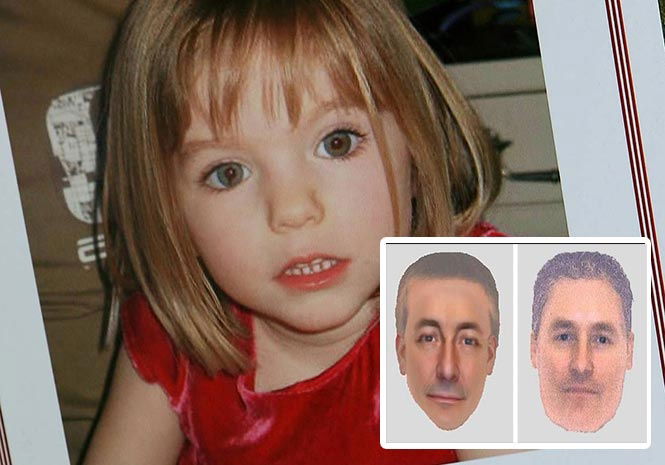 A SPANISH dad claims he saved his daughters from a man matching e-fits released by UK police in the wake of Madeleine McCann's disappearance.
Speaking to local newspaper La Voz de Galicia, the 45-year-old – named only as Andres – said an individual resembling the suspected kidnapper entered a hotel bedroom while his daughters, aged five and 13, slept during a 2001 holiday.
And when the e-fit images were released internationally 12 years later, he immediately recognised the man pictured.
"I don't know if that man kidnapped Madeleine, but for me he is the man who tried to take my daughter," he said.
Madeleine McCann was three when she vanished from her holiday apartment bed in Praia da Luz on Portugal's Algarve while her parents Gerry and Kate were out for dinner on May 3 2007.
Her whereabouts remains unknown and an 11-year probe remains ongoing.
Andres recalled how his family had been driving through Portugal and decided to stay the night at a small hotel in the central town of Prades.
He said that a man in his mid-40s complemented he and his wife on their "beautiful daughters" as they checked in.
The girls were sleeping a separate room, and he believes the man was the only other guest.
In the middle of the night, his eldest called her father to ask if he had just been inside their room.
He had not, but decided to stay in the girls' room to reassure them, and he says the man returned a few minutes later, replying that "he had come to check on the children" when confronted.
"Even today, I don't know how he managed to escape, he was slippery like an eel," he added.
And when he complained to reception he was told that the man was "a regular guest who likes children but doesn't hurt them."
He also claims he was quizzed by investigators from Spain's National Police and the UK's Scotland Yard, but that they never came back to him.