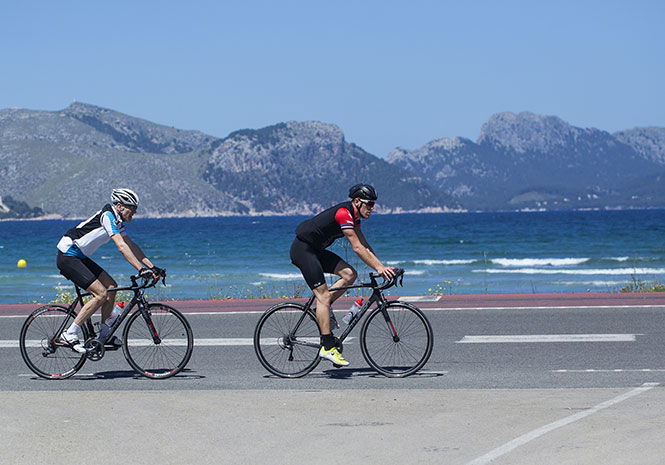 THE wheels well and truly came off police constable Nicholas Corbett's bike after the cop with a 'back problem' was tracked by a fitness app on a biking holiday to the Spanish holiday island of Mallorca.
The cycling copper had claimed he was too sick to work after a car crash in 2014. He had told senior Thames Valley Police officers he couldn't ride a bike or sit on planes for 90 minutes.
But the policeman was found out after his Strava fitness app, that tracks routes by GPS, showed he was taking part in bike trials on the Spanish holiday island – a two-and-a-half hour flight away.
Corbett, 52, was found guilty of gross misconduct by a disciplinary hearing panel.
It found he had breached rules relating to honesty and integrity.
A force spokesman said, "He claimed he had injured his back during a road traffic collision in 2014 which limited his ability to ride a bicycle.
"He also claimed he was unable to board flights which were longer than 90 minutes."
"On 13 October last year Mr Corbett was meant to be on police duty but was texted by his inspector inquiring whether he was going to attend work but responded by referring to his back problem.
"However, it was discovered that Mr Corbett was on holiday in Majorca, Spain, during which he was found to be cycling.
"After the holiday, Mr Corbett then deleted his Strava account, which is an app to track exercise."
Det Ch Supt Chris Ward, Head of the Professional Standards Department, said, "There is no room in this organisation for somebody who behaves as this former officer has.
"Thankfully the vast majority of our staff are hardworking and dedicated.
"Where we become aware of someone behaving in this way we will be relentless in carrying out a thorough investigation."
"We would have sacked him if he had not already quit the force."