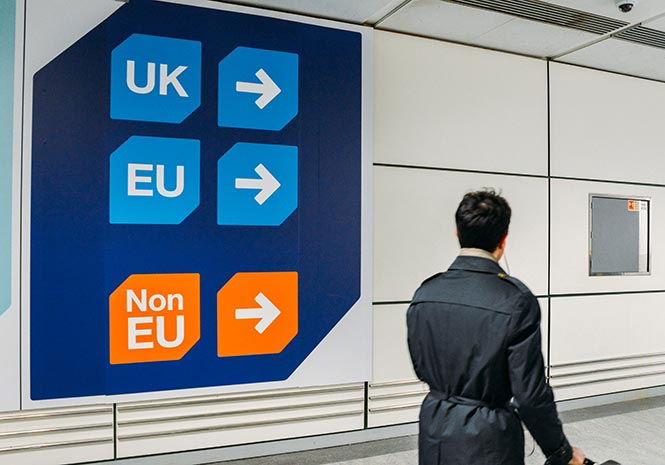 BRITISH holidaymakers could have to pay a €7 fee to travel to the European Union (EU) in the wake of Brexit.
Plans drawn up by EU ambassadors and signed off this week reveal that visas will remain valid for three years once issued, or until the passport used to register expires.
Travellers will be required to provide personal information and details about their recent movements to enter the bloc, as well as answer questions regarding criminal records.
The proposed scheme forms part of the EU's European Travel Information and Authorisation System – designed to track down criminals and slash illegal immigration – and will apply to people visiting all 26 Schengen-zone nations from countries that do not currently require a visa.
And Britain is expected to be included unless the government is able to secure an exemption, which they will hope to do during the ongoing Brexit negotiations.
Should they fail to do so, Britons would have to apply for the document online with background checks performed prior to approval under a system similar to the ESTA procedure currently employed by the United States.
UK Prime Minister Theresa May has not yet said how the government plans to manage EU nationals travelling to Britain.
It comes as ministers have reportedly been left furious after the EU said the UK's role in the €10.3 billion Galileo satellite-navigation system would be downgraded post-Brexit.
The UK has spent €1.4 billion on the project, and is now considering plans to launch its own rival.