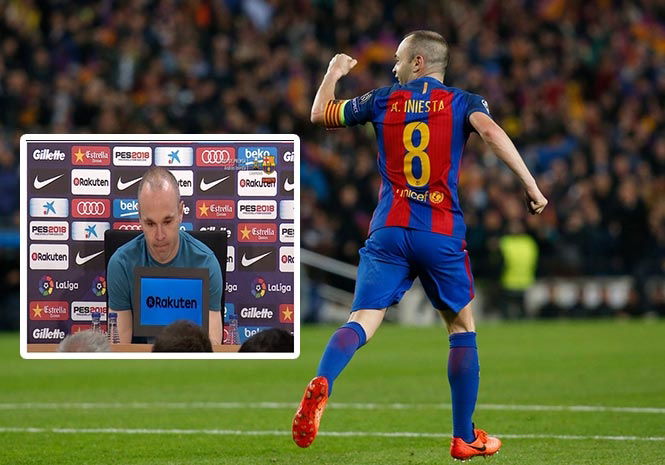 ANDRES INIESTA, one of the most decorated footballers in history, has confirmed that he will leave Barcelona at the end of the season.
The 33-year-old held a press conference on Friday where the Spain legend confirmed that this season would be his last at the Nou Camp.
"A great deal of who I am, is down to Barca and La Masia. I am very thankful to them," he said in the tearful press conference.
"I spoke to a lot of people – players, coaches – and I know what they want, but I tried to be honest with myself and the club."
Barcelona have already secured their first trophy of the season, the Copa del Rey, Iniesta's sixth, and are also on course to win La Liga, which will be Iniesta's ninth and bring down the curtain on a glittering 22-year career with the Catalan side.
"I want to be remembered as a great footballer and a great person," Iniesta continued.
"Because when our football days are over, that's all we are – people."
The Spaniard has appeared 669 times for Barcelona over the course of 16 seasons with the first team, and has won 31 trophies with the side including four Champions League titles and eight La Liga's.
He has been consistently linked with a move to the Chinese Super League but when asked where he was going to be playing next season, he refused to respond to speculation stating: "We will know that at the end of the season," he added.
"I said I was never going to play against Barcelona, so it will not be in Europe."