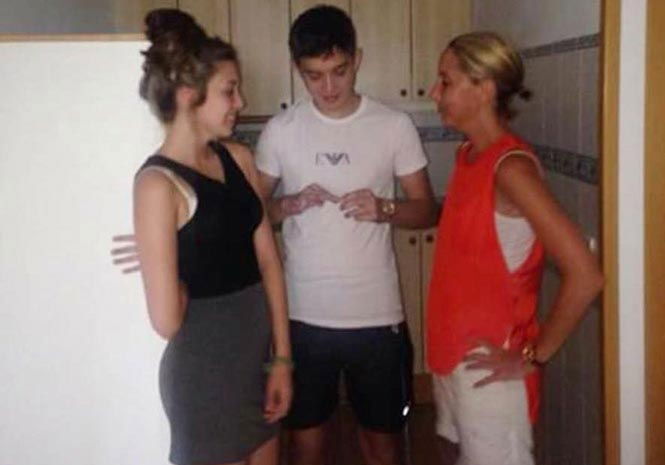 A BRITISH mum-of-three believes her family were haunted by a ghost in Spain after the spectre appeared in two of her holiday snaps.
Tracey Edwardson, 45, jetted to Salou on Cataluña's Costa Dorada with kids Jack, Madison and Adam.
And she was left shocked after her sister uploaded the pictures when they arrived back to the UK, claiming that the family were cursed by supernatural events throughout the trip.
In one photo a creepy hand can be seen emerging from behind her daughter, while a second shot shows a chilling figure lurking behind Madison and a friend.
 Tracey exclusively told The Sun newspaper: "We didn't see anything at the time, but there were some really weird things happening on that holiday.
"It wasn't until my sister was uploading the photographs that we could see a silhouette in the background and then we saw the picture of the hand.
"You can actually see that Madison had false nails on, but the extra hand had no nails at all – it is just bizarre.
"Everyone I've shown the picture to has tried to bend their arm back – but you just can't do it."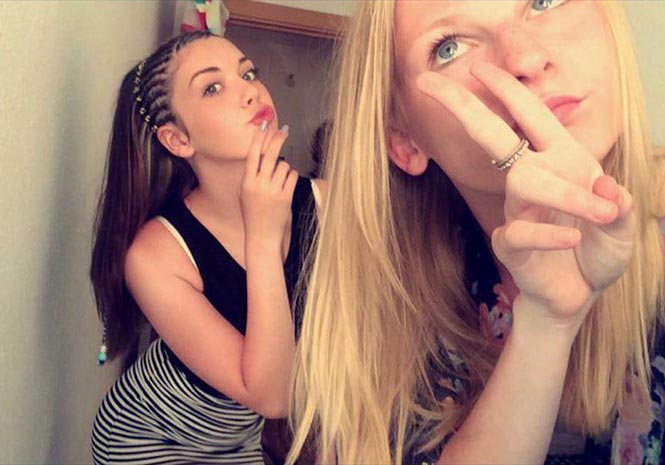 HAIR-RAISING: A ghostly apparition looms behind Madison, left, and friend Niamh. ©Tracey Edwardson
And she added: "On several occasions the doorbell would ring, but you'd run through to the door and there was never anyone there.
"We were in an apartment, up a few flights of stairs, so it was very odd.
"Another night, the kids ran into the front room complaining that they could hear people whispering, and I said: 'don't be silly, it will be next door.
"But then we checked and there wasn't anyone next door."
She concluded: "I'm convinced it was a ghost, along with the other things that were happening.
"I definitely believe in ghosts. I've encountered some really strange things in my time."