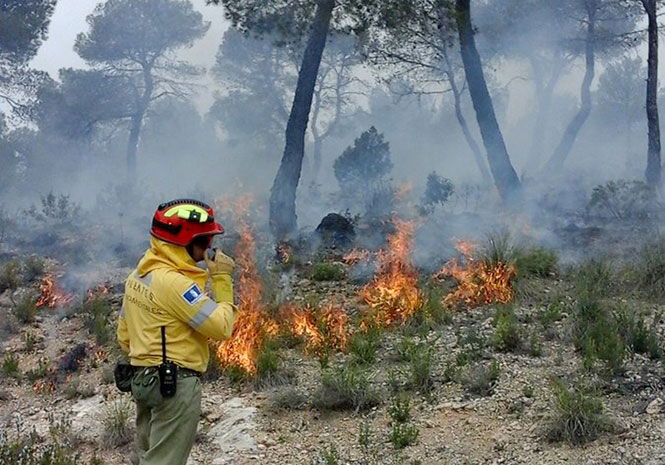 THE lifeless body of an 86-year-old man has been found following a forest fire in Spain.
Firefighters who tackled the blaze at Yeste, Albacete yesterday afternoon (Wednesday) found the man's corpse while battling the flames.
It is believed the elderly man had been burning prunings but the fire got out of hand and quickly spread. 
The fire was first reported at 1pm and extinguished at  around 4.30pm.
First reports indicate the man died from smoke inhalation.
A las 13 horas hemos recibido aviso del 112 en el término municipal de #Yeste #Albacete en pedanía de #MajadaCarrasca. Durante la extinción nuestros compañeros #AAMM han localizado cuerpo sin vida de un señor. Triste suceso.




— Plan INFOCAM (@Plan_INFOCAM) April 25, 2018