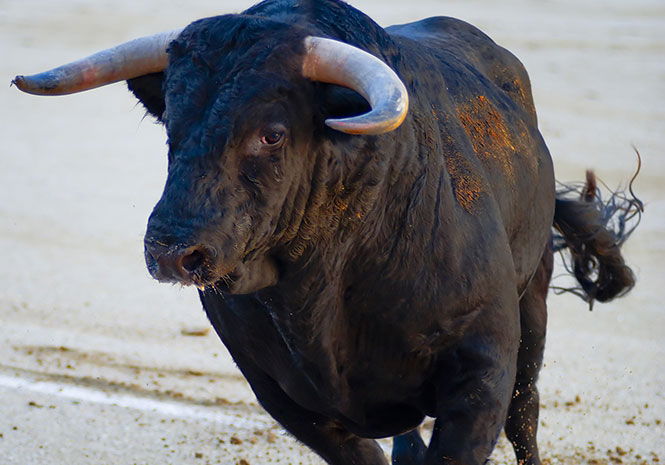 A WOMAN has died after being gored while pinned against a barrier at a bullring in southern Spain.
The victim was attending a 'toros ensogados' event that has been celebrated since the sixteenth century at Beas de Segura in Jaen, Andalucia.
The bull event is part of the festival of San Marcos and attracts thousands of visitors.
The Barcelona-born victim, who lived in Girona, was rushed to hospital but she died from her injuries.
Police believe the woman was not actively participating in the event but was trying to leave the bullring when the goring happened.
The San Marcos celebrations in the town are designated an event of tourist interest in Andalucia.