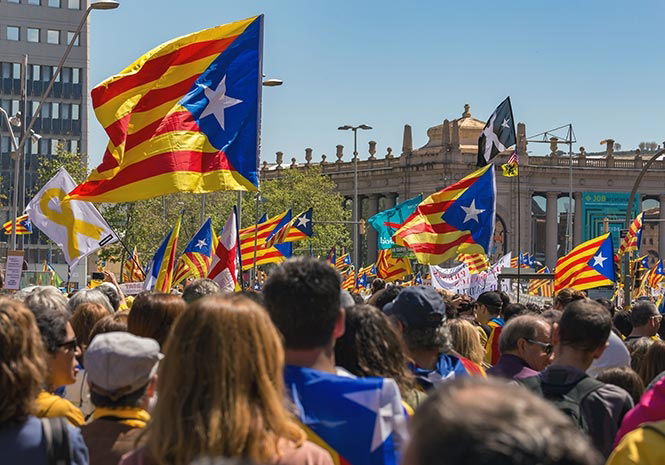 SPAIN has come 149th out of 178 countries in a think tank's rankings of the world's most fragile states.
The country's place in the table has risen from 155th place in 2017. The rankings, from the Fund for Peace (FFP) group, lists countries by the risks they face in remaining united, functioning countries.
The higher a country places on the table, the more fragile they are deemed to be, according to the body.
The think tank uses software to gather data from thousands of media sources, as well as from statistics organisations. The FFP also has a team which looks at key events in each country to determine their place in the table.
Spain remained in the 'stable' category despite its movement upward in the rankings. The four classifications ranged from 'sustainable', 'stable', 'warning' and 'alert'.
South Sudan ranked highest, falling into the alert category according to the report.
The FFP said the Catalan independence referendum held in October last year had marked the beginning of a political, social and constitutional crisis for Spain.
"The situation spiralled into chaos as the Spanish government first declared the referendum illegal while the separatist regional administration in Barcelona moved forward with the process anyway."
"The Spanish government's extreme reaction to the October referendum served only to escalate the situation," the group said.
The think tank added the results of December's snap election, which was called by the Spanish government after it suspended Cataluña's regional government, had "solidified" pro-independence feelings there.
"The severe response of the central government to Cataluña's move toward independence only served to further solidify negative sentiments towards the central government in Madrid."
"December's parliamentary election saw the greatest success of pro-independence parties in their history," the FFP said.