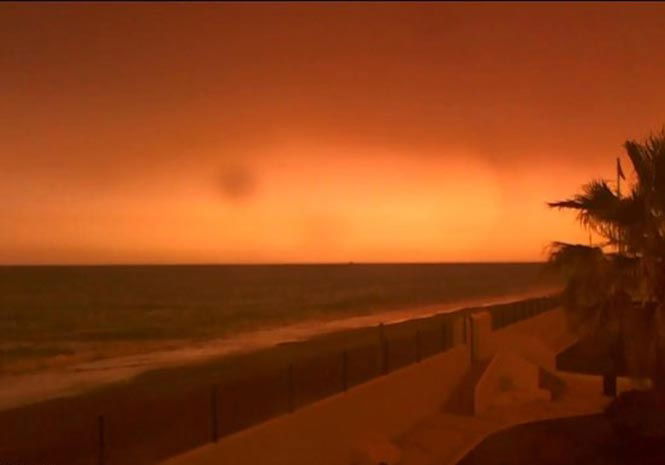 SOCIAL MEDIA users across southern Spain posted 'post-apocalyptic' images as skies appeared to turn orange and muddy rain lashed the area.
According to state weather agency Aemet, African dust – specifically from Morocco and Algeria – was carried in a storm across the Mediterranean and is expected to continue to cover most of the country in dirty rain.
Across Malaga Province the sky went from orange to black over the space of a few hours (pictured below).
©Jesus Barroso
©@CarlosFreire0/Twitter
©@CarlosFreire0/Twitter
Parts of Almeria were also affected by the 'dust storm'.
©Richard Bird/Facebook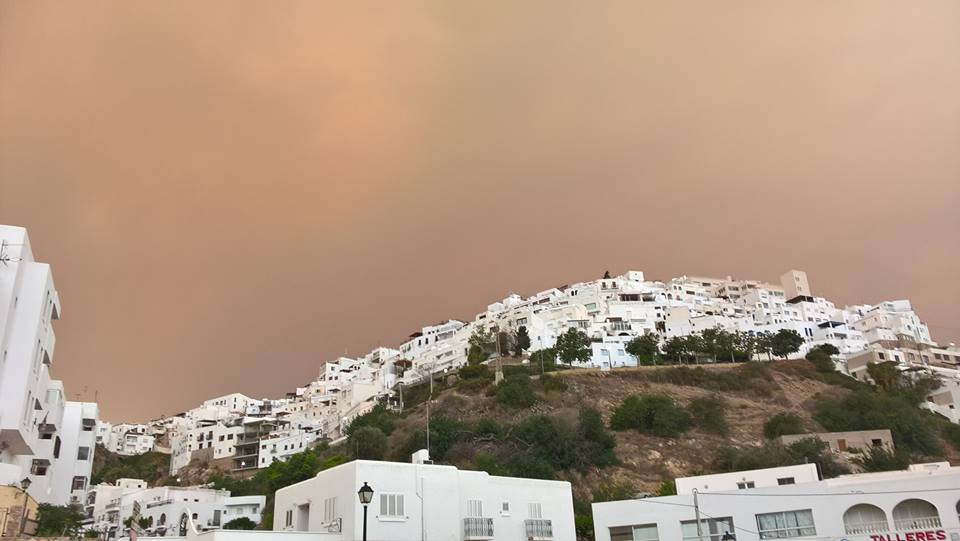 ©Sergey Kofanov/Facebook
Evolución del #cielo sobre #Málaga al atardecer. Pocas veces hemos observado una tonalidad tan rojiza sobre nosotros. La poca #lluvia que ha caído cargadísima de #barro. Hemos visto rayos bajo esas nubes #Timelapse HD: https://t.co/7Fjho3xo7O @ecazatormentas pic.twitter.com/K62YGLEsi8

— José A. López Medina (@Jota__Pex) April 23, 2018