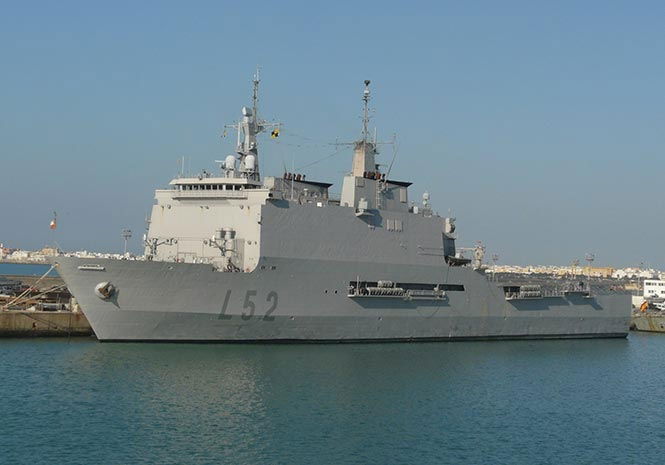 THE Spanish town of Rota, home to Spain's biggest military base, could house one of the European Union's five military operational headquarters following Britain's departure from the bloc.
The port, which also houses one of the largest United States naval bases in Southern Europe, will take over the role of Northwood in Hertfordshire.
The Cadiz province town will join four other EU military headquarters in Paris, France, Potsdam, Germany, Rome, Italy and Larissa, Greece if the bloc approves its bid.
Rota also reportedly has its sights on becoming the base of Operation Atalanta, the EU's anti Somalian piracy mission. Italy is also hoping to base the operation in one of its ports, which is also currently housed at Northwood.
Spain's defence ministry said it estimates a €1.5 million investment will be needed to update facilities at the base to make it fit for use by the bloc. Much of this is expected to come from EU funding.
The news comes as the town hosts Milex 18, an EU military exercise which ends tomorrow (Wednesday). Maria Dolores de Cospedal, Spain's defence minister, was in Rota along with EU and NATO officials to witness the exercise which is testing the town in its new role.
The town's status in the EU's common defence and security policy has not been made official but it is widely tipped to take on the role. Rota is home to the Spanish fleet's general headquarters and US guided missile ships.