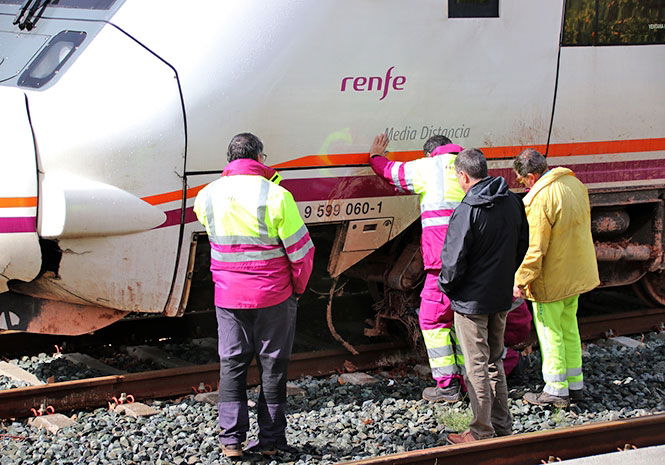 A LORRY driver has died and a train has been derailed in an accident on a railway level crossing in Spain today (Tuesday).
The regional passenger train, carrying 38 passengers, hit a truck carrying diesel fuel.
The train has derailed and the single-line track is blocked.
The accident happened on the line between Madrid and Badajoz near the Toledo town of Calera y Chozas. 
Emergency services have reported that the lorry driver died in the collision.
Train operator Renfe has introduced a temporary coach service until the wreckage is removed and the track is repaired.
Afectación:




Regional 17026 Mérida-Madrid, Regional 17012 Madrid-Plasencia y Regional. 17907 Zafra-Madrid realizarán Oropesa de Toledo-Talavera de la Reina por carretera.

Talgo 194 Madrid-Badajoz realizará Madrid-Oropesa de Toledo en autobús. De Oropesa a destino, en tren. https://t.co/Qq2uzO5pdN

— InfoRenfe (@Inforenfe) April 24, 2018