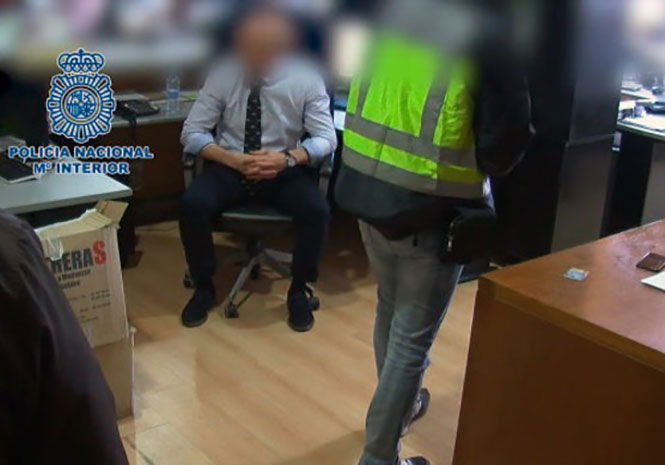 NATIONAL POLICE investigators have held 79 people in connection with a boiler room style-plot that saw victims defrauded of €2.5 million.
It comes after raids on eight offices in Malaga and Spanish capital Madrid, with the three kingpins of the scam among those arrested.
Officers swooped in the wake of a two-year probe, an official statement confirmed.
The racket saw low-level gang members place 'aggressive' phone calls to small businesses and private individuals with savings, offering bogus high-profit and low-risk investment opportunities.
Those placing the calls were given scripted replies to typical questions, giving them the best chance of conning their targets.
They also designed professional-looking websites on which 'customers' were able to open accounts and operate in an online marketplace with fake contacts in the UK and Bulgaria, plus offshore tax havens including the Marshall Islands and Saint Vincent and the Grenadines.
The online portals were on several occasions shut down by the Spanish National Securities Market Commission, with gang bosses setting up new sites to replace them.
Once clients were signed up, they would be hammered with phone calls from the fraudsters, who persuaded them to sink cash into worthless financial products or non-existent raw materials including gold, corn and oil.
They even met face-to-face with cautious investors, telling them that they themselves had made thousands of Euros from the same deals.
Two of the ringleaders had previous convictions, one for fraud, while the third was a lawyer who gave legal advice to the pair.