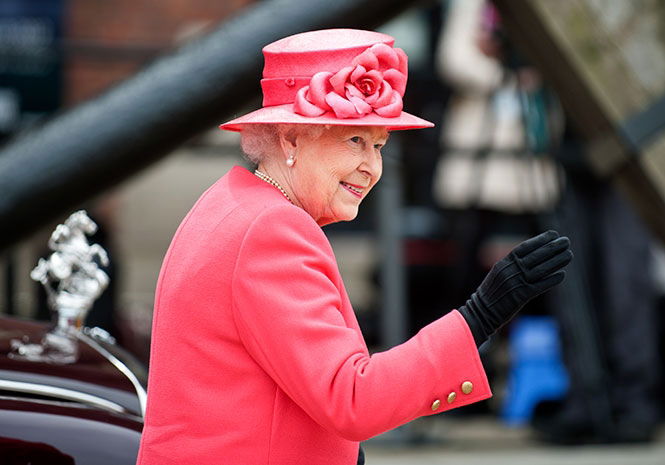 THIS morning the band of the Irish Guards played Happy Birthday during the changing of the Guard for the Her Majesty the Queen's 92nd 'real' birthday.
Normally the Queen celebrates her real, April 21, birthday with an intimate family gathering.
But there are also three midday gun salutes — a 41-gun salute in Hyde Park, a 21-gun salute in Windsor Great Park and a 62-gun salute at the Tower of London—to mark the occasion.
Of course, Queen Elizabeth II, has two birthdays every year – her 'real' one and the 'official' one  which is usually the second Saturday of June.
This year Her Majesty's official birthday is set for Saturday, June 9 and will be celebrated, with a Trooping the Colour parade in London.
The impressive spectacle — which begins and ends at Buckingham Palace — will feature over 1,400 soldiers, 200 horses and 400 musicians.
Celebrating an official birthday as monarch is a practice that started more than 250 years ago in 1748 when King George II decided that he wanted a better chance of good weather on his birthday than his November birth date afforded, according to the BBC. The King solved this problem by combining his birthday celebration with an annual military parade that took place each summer, beginning the double birthday tradition.
This morning The Band of the Irish Guards @IrishGuardsBand played Happy Birthday during changing of the Guard for The Queen's 92nd Birthday. @ArmyInLondon #HappyBirthdayHerMajesty #QueensBirthday pic.twitter.com/kQmogKs2nP

— The Royal Family (@RoyalFamily) April 21, 2018



On her 21st birthday, The Queen made a speech dedicating her life to service and to this day continues to carry out Royal Duties, from visits to charities & schools, to hosting Heads of State & leading the nation's celebratory events.#QueensBirthday #HappyBirthdayHerMajesty pic.twitter.com/mHERAPCREf

— The Royal Family (@RoyalFamily) April 21, 2018