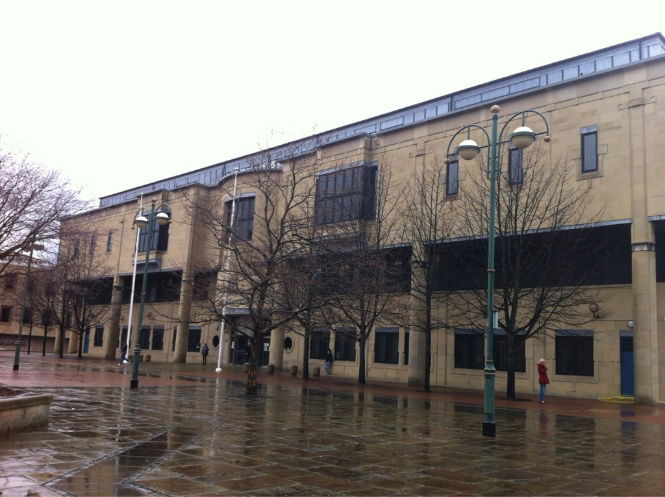 A CONVICTED British paedophile who went on the run to Spain will not be jailed after a judge ruled that he has 'resolved his issues.'
Alan Grundy, 59, was given a 14-month suspended sentence at Bradford Crown Court after pleading guilty to three charges of creating offensive images and videos and one of failing to notify police of a change in address.
The case comes in the wake of his recent arrest and extradition to the UK on a European Arrest Warrant.
He reportedly fled after 87 indecent images and two videos featuring children were found on his computer almost three years ago.
Grundy, of no fixed address, was in 2012 found guilty of 21 offences of making images of a paedophilic nature.
He was at the time told that he must register any changes of name or address with police.
But he vanished after being held and refusing to comment when investigators seized a computer from a Bradford property where he had been living on June 26, 2015.
Prosecutor Paul Nicholson told the court that when police returned to the residence his mother "said he had not lived at the address since he had been arrested.
"It turned out that he had taken himself abroad and gone to Spain."
Lawyer Tom Rushbrooke, defending, argued that Grundy had been suffering from depression and had turned to alcohol at the time of his first arrest.
"While he was in Spain he had no access to computers at all," he added.
The court also heard that he "slipped the net" of a rehabilitation program for sex offenders that he was told to attend when sentenced to a community order in 2012.
Judge Jonathan Durham Hall QC described the latest images as "disgraceful material," but added: "The running away to Spain, on the one hand was reprehensible, but on the other hand, it seems you have used that time to resolve many issues."
Grundy has been ordered to complete 250 hours of voluntary work and attend the rehabilitation program, and has been handed seven-year sexual offenders and notification orders, local media confirmed.