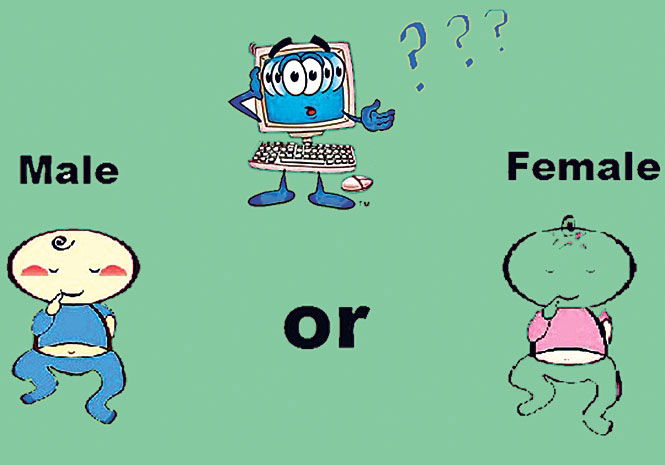 I MAY never understand why a hand is feminine in Spanish but a day is masculine, even though they end in 'o' and 'a' respectively. 
Nor in any case can most English speakers grasp why a house should be feminine and a pencil, masculine.
That all makes this well-thumbed story particularly intriguing: should our second-favourite techno-toy (after our smartphones) be 'el computador' or 'la computadora,' a language class was asked?
The teacher separated the students into two groups, male and female, asking them to choose.
The males decided computers should be feminine, because:
– No-one but their creator understands their internal logic;
– The native language they use to communicate with other computers is incomprehensible to everyone else;
– Even the smallest mistakes are stored in long-term memory for possible later retrieval; and
– As soon as you make a commitment to one, you find yourself spending half your pay-cheque on accessories for it.
The females voted that computers should be masculine, because:
– To do anything with them, you have to turn them on;
– They have a lot of data but still can't think for themselves;
– They're supposed to help you solve problems, but half the time they are the problem;
– As soon as you commit to one, you realise that if you had waited a little longer, you could have had a better model.
The women apparently won.
Jokes apart, you're probably aware there are some serious gender issues raging in the tech world right now. Never mind the fact that Ada Lovelace is regarded as the world's first programmer, way back in 1842. 
Even as recently as the 1960s, now-Dame Vera Stephanie Shirley had to adopt the name 'Steve' just to trick corporate backers into seeing her to consider her business venture – which went on to write the programming for Concorde's flight recorder, among the many other achievements of its 300 staff, 297 of them women.
Long before the MeToo hashtag took wing last year, women have struggled in tech against male prejudice, bullying, sexism and underpayment.
Whether it's true or not that women have better analytical abilities than we lesser males, whether we refer to our computers the way we do to our cars (generally 'she'), boats (overwhelmingly 'she') or GPS devices ('She Who Must Be Obeyed' on my own family outings) – there's certainly no excuse for what happened when an entrepreneur recently searched Google for 'an English major who taught herself calculus.'
Google's algorithm rejected the query. It asked: 'Did you mean an English major who taught himself calculus'?
Boys' club
CAN we, should we, still laugh at 'women vs computer' jokes? 
What's the difference between a woman and a computer? One is a cold heartless machine and the other is a computing device. You can mute the sound on a computer. The manual isn't complete. Pressing all the buttons halts action. They're both known for bad drivers and crashing. And so on…
Distinctly unamusing is that 90 per cent of women in tech have suffered gender bias, women only run 5 per cent of startups, they only hold 25 per cent of computing jobs, and they earn 29 per cent less than the men.
Perhaps we can at least agree on one of my favourite computing truisms: that computers are the perfect thing for women who don't feel that men provide them with enough frustration. Touché!