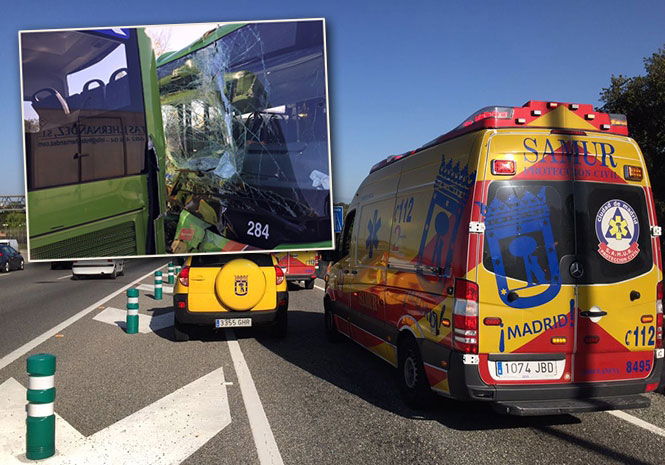 A SMASH involving two buses in Spain today (Thursday) has left twenty people injured including three whose condition is described as serious.
A six-year-old girl has also suffered whiplash injuries in the accident this morning (Thursday).
One bus ran into the back of the other at km 15 on the A-6 in Madrid for unknown reasons.
Most of the injured suffered whiplash, minor cuts and bruises but seven passengers were transferred by ambulance to hospital including one of the drivers who has suffered a chest injury.
Guardia Civil officers are investigating the cause of the collision.