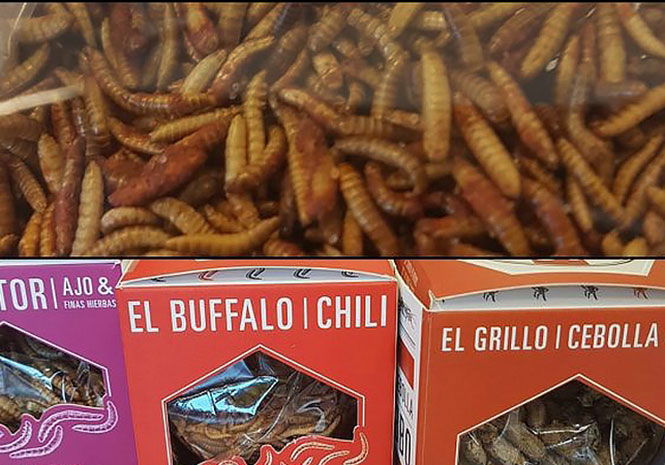 DON'T worry – it's not an infestation – but instead a large French supermarket chain in Spain is now offering tasty worms and crickets to tickle the tastebuds of its customers.
The European Union has only just regulated and approved the distribution of these insects.
The exotic, crunchy snacks can now be found on the shelves of  the French chain of Carrefour shopping centres in Spain.
You can choose between molitor worms with garlic and fine herbs, buffalo worms with spicy chili or crickets, with smoked onions and barbecue sauce. 
They don't come cheap though with a price close to €7 which would work out at around €400 per kilo for the worms and €500 per kilo for the  crickets.
A United Nations report estimates that 2 billion people consume insects in their traditional diet.
The bugs have a high protein content, as well as healthy fats, calcium, iron and zinc.
Would you dare to try them?