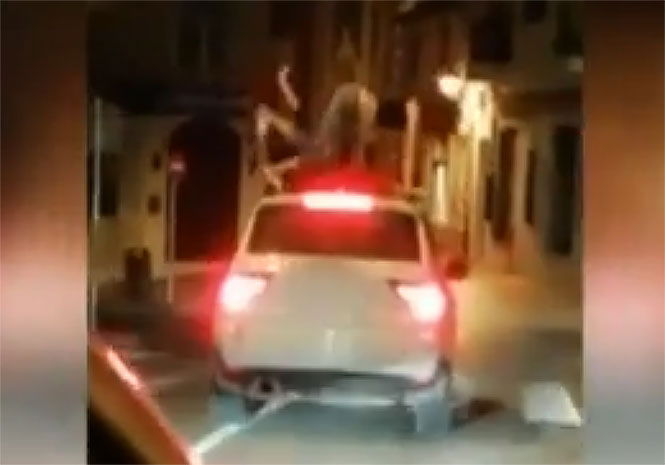 POLICE have identified two girls who were filmed 'dancing' on the roof of a car on Spain's Costa Blanca.
The Local Police of Javea  in Alicante investigated the one minute 15 second  video of two girls that was uploaded to social media at the weekend.
The vehicle has a German license plate and the video was shot by a following motorist following behind.
After the driver presented himself to Local Police the girls were also been identified.
They could all now face road safety charges.