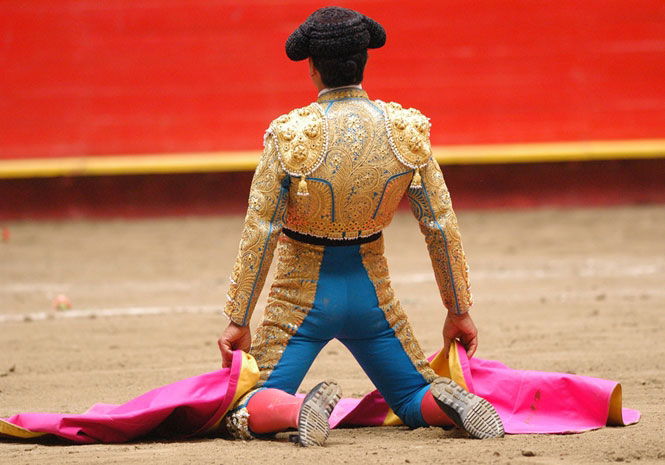 THE Spanish bullfighter Vicente Ruiz 'El Soro' has been rushed to hospital after suffering a heart attack in the Roquetas de Mar  bullring in southern Spain.
But there wasn't a bull in sight as the 55-year-old  bullfighter was attending a tribute to him in the bullring in the Almerian town.
He was about to speak at the event when  he suffered a myocardial infarction and he was rushed to hospital.
After first being treated at the  Poniente-El Ejido Hospital  he was transferred in a stable condition to the Hospital Clinico in Valencia '" to be close to his family ".
In 1994 'El Soro' suffered a bull fighting injury in Benidorm  that almost ended his career.
But in 2013, and after 34 operations on his leg, he fulfilled his dream of reappearing in the ring after 24 years retired. In 2014 he fought in his native Foyos.