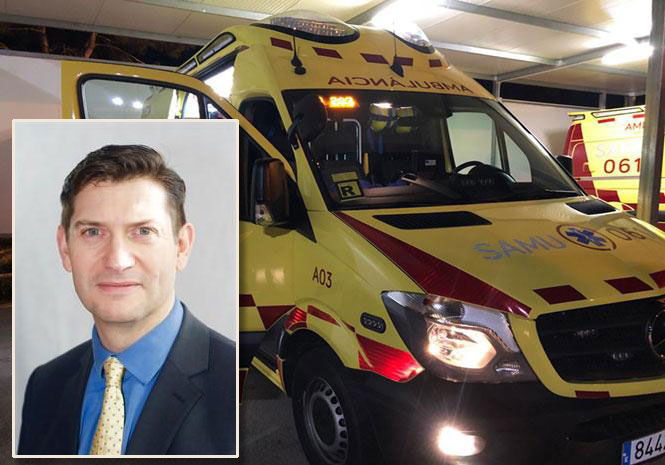 AN over the drink drive limit American tourist, who ploughed into and killed a British cyclist on the Spanish holiday island of Menorca has avoided jail.
Father-of-three  Phillip Rasmussen, 47, was struck from behind while cycling on holiday on the road from Sant Lluis to Alcaufar at kilometre 8 on April 1.
Two ambulances were sent to the scene but paramedics could do nothing to save him.
The Brit, from Cardigan in Wales, was the chief financial officer at technology company IQE that makes components for Apple's iPhones.
American tourist Bryan Leeds, aged 25, was arrested after failing a roadside alcohol test and testing positive for drugs.
But he was able to show he had a medical receipt for amphetamine tablets found on him as part of treatment for an unidentified health condition.
He was released on bail of €10,000 the day after his arrest but was banned from leaving Menorca until his court appearance last week.
After the hearing in Mahon he has been allowed to leave the island with a one-year suspended jail sentence.
Under Spanish law manslaughter is punishable by a prison sentence of one to four years. Jail sentences of two years or less are normally suspended for first-time offenders.