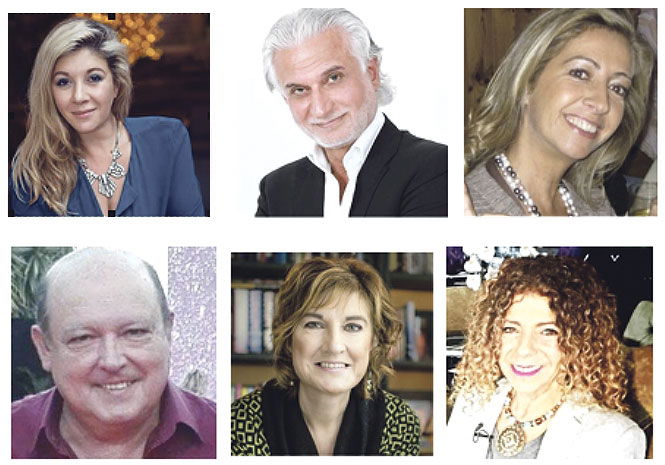 MANY interesting and positive ideas came up in the first two United Nationalities of Marbella summits.  
Perhaps one of the most important was to create a leadership group to help action and follow up on the most relevant issues raised by the community.
This group has, over the past two years, become a reality and this year's event, #unms2018 counts not only on their presence but their involvement and support over the coming months to action the most relevant incentives. 
No idea is too simple to be of significance, to someone.  Here are some of the ideas submitted on 'post its' during previous events to give you an idea of what came up on these particular subjects:
Communication and promotion 12 months a year income
*Event calendars *Join art and culture groups ie inter-nations art.org *Protect people and animals working in tourism, rides, and carriages * Talk to each other *Update event calendars already exist, plus inform the press *Present Marbella as more than just beaches, Sierra Nevada also *Collaborate with tourists offering year round packages *Plant 'Dama de Noche' everywhere and make it our 'national' flower/fragrance
 *Promote the 32 golf courses in and around Marbella – unique service *Make Marbella a centre for conferences, events, expand 'palacio de congresos.' *Work with the Spanish community *Give Marbella a rebrand to be more sustainable, focused to attract different people *Use music to bring people together as international language, festival like Eisteddfod. *Learn Spanish and don't isolate yourself within the 'guiris.'
Integration: 
*Learn Spanish *Start with the kids, help them to be a part of the community *Face racism within the community *Start to change, teach and change *Don't think about them plus us *Embrace the culture of Spain plus learn about the politics and what's happening here *Love Marbella and remember why we moved here 
*Be grateful that we've been so well received and not frustrated by it not being like back home *Take the merits of all the culture of Marbella to make it even better celebrated by national society community – art galleries – golf courses. *Learn from the kids, get on our part of the community *Find out what's going on in Spanish community before it happens.
Transport:
*Use bikes where possible and share rides *Car pools – bike use, bike lanes and less IVA on transport *Create Marbella car sharing portal internet service * Designated cycle routes, better pavements to encourage walking, more public transport and for it to run on-time. *Improve existing transport, always late, never to time schedule, more routes, more zones (Spanish person – translated) *Taxis, public transport discount for those who are town hall registered. 
*Trams, small buses throughout community, hop on hop off buses free to public, get the government involved *Tourist hop on hop off buses with daily, affordable charge *Rickshaw bicycle service *Car pooling, sharing, pick up points by area, social media and web page, calendar of when people going where locally *Mini transport electric.
Already quite a bit to be getting on with …… 
#BetterTogether www.marbellanowtv.com