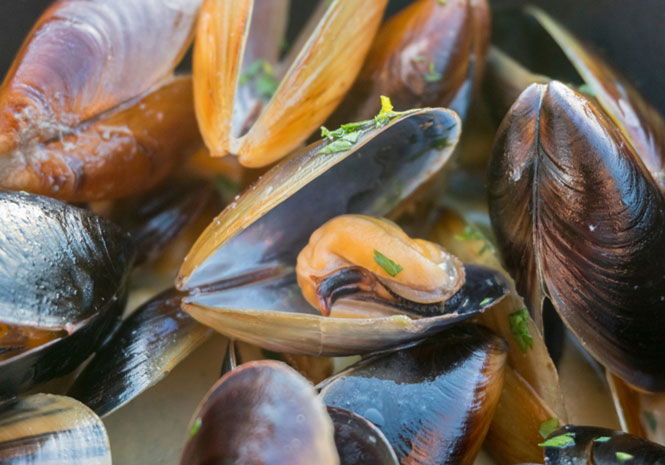 SPAIN'S food safety agency has issued an urgent alert following the outbreak of 39 cases of the norovirus in the country.
According to the Spanish Agency for Consumer Affairs, Food Safety and Nutrition (AECOSAN) the cases in the Valencian Community have been linked to mussels of Galician origin.
The Estrella Polar brand frozen packs of 12 cooked mussels affected have now been removed from the shelves.
They carry the lot number: 010DOP-18 or 015DOP-18, with a manufacturing date of 01/19/18 (January 19, 2018) and a preferential use by date of 1/2020.
It is believed the product could have been distributed across Spain's autonomous communities of Andalucia, Balearic Islands, Catalonia, Castilla-La Mancha, Castilla y Leon, Basque Country, Extremadura, Galicia, Madrid, Murcia Navarra and Valencia, as well as Italy and Portugal.
European authorities have also been informed through the Rapid Alert System for Food and Feed (RASFF).
According to the UK's NHS norovirus, which causes diarrhoea and vomiting, is one of the most common stomach bugs. It's also called the winter vomiting bug because it's more common in winter, although you can catch it at any time of the year.
They say norovirus can be very unpleasant but it usually clears up by itself in a few days.
Their advice is to stay at home until you're feeling better.
There's no cure for norovirus, so you have to let it run its course.
Norovirus can spread very easily, so you should wash your hands regularly while you're ill and stay off work or school until at least 48 hours after the symptoms have cleared to reduce the risk of passing it on.
They recommend:
Drink plenty of fluids to avoid dehydration
Take paracetamol for any fever or aches and pains
Get plenty of rest
If you feel like eating, eat plain foods such as soup, rice, pasta and bread