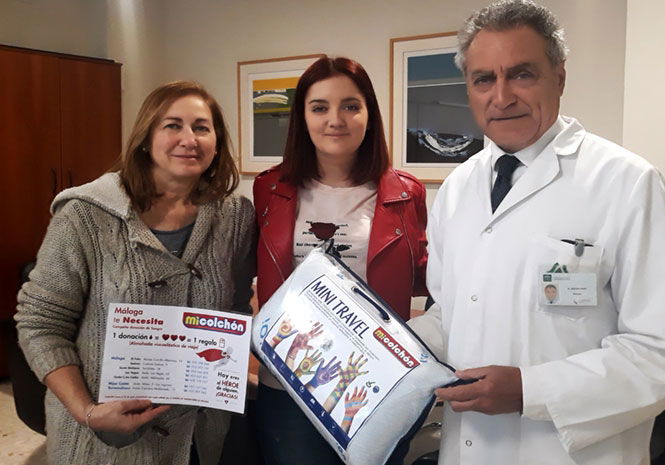 A COSTA DEL SOL bedding company is offering blood donors a reward for their generous donations by giving them something to sleep on.
MiColchon has launched a campaign to promote regular blood donations among the people of Malaga as more than 250 donations are needed every day to cover all the demands of the hospitals.
Therefore, they will be giving a voucher for a free travel pillow to those who donate blood over the coming days as a token of appreciation for your generosity.
A month ago, the Regional Blood Transfusion Centre in Malaga announced their reserves were very low. And the people of Malaga immediately reacted, and donations increased for a few days.
But MiColchon wanted to help by encouraging more regular donations and, after talking with the CRTS, they decided to come up with an initiative to do so.
Therefore, 1,000 free viscoelastic travel pillows will be given to all those who donate blood until the stocks run out.
Once you have made your donation you will be given a voucher and you can redeem it at any Micolchon store for your pillow.
The donation points are the Blood Transfusion Centre of Malaga on Avenida Dr Gálvez Ginachero and the Mobile Unit located on Avenida Andalucía in the city centre.
Dates and times of donation sessions can be found on the website: www.donantesmalaga.org
Unfortunately, according to Spain's Red Cross Brits are unable to donate  "if you have been in the UK for a continuous period of one year between 1980 and 1996, or if you have received a transfusion in the country" (see http://www.donarsangre.org/puedo-donar-si/)