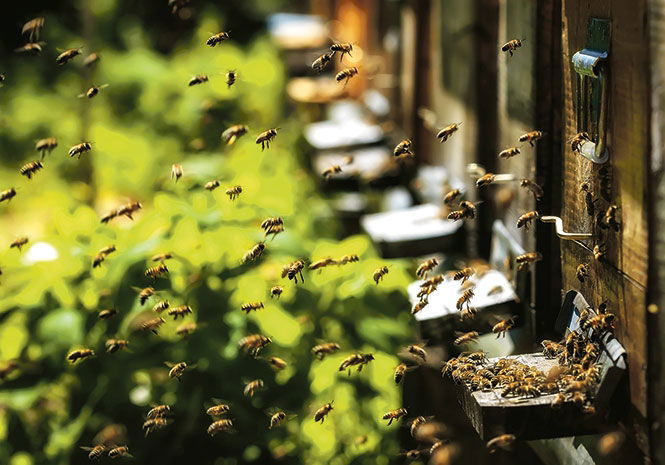 Shhh. It's a well kept family secret. Not that it has anything to really inform the world. I suppose it is quite normal to not be able to dance. 
Furthermore, none of us, the male members of the clan ever wanted to learn. Never to be seen pirouetting about or caught eating quiche. I mean, sit back and look at the people thinking they are gyrating to the music and they actually look foolish.
Now, I can be damn foolish on my own and don't need music to make it more so. I was into long walks, especially in strange places. Seemed a lot more interesting than bouncing around a floor late at night and believing I had some mystical connection to the rhythm and flow of the universe.
Sunday was the walking day. Usually we didn't drive too far before coming upon some unexplored river bed that needed to be inspected. It was a family affair, wifey, children and dogs. Backpacks full of water, apples and crisps.
No maps as the journey's excitement was visiting true tierra incognito. Not a lot of wild life could be observed. The occasional Tortuga Mora and some lucky bird that had already learned not to chirp under any circumstances or risk being blown away by local hunters.
All in all they were peaceful walks filled with family chatter and a constant eye on the look out for a rogue javelin (wild boar). Now, they were particularly mean if they had young and were killer dangerous. Never saw any of them either; that was a good break.
Well one particular Sunday we strolled up the river bed nearest the Pueblo Marina. A full hours' stroll brought us into unknown territory. Unusual too as we encountered signs. Colmenas it read. I knew not the word nor did my wife or children. We pressed on and came across groups of tin boxes with even larger signs: Colmenas. Now those signs attracted me just like 'wet paint' would have.
I just had to know. I urged everyone to back up a few yards while I went on to inspect the mysterious writings. I hadn't but taken five more steps forward when a strange whirring sound came to my ears. It got louder and seem to have a grizzled feeling to my skin. Things were buzzing me, in my face, ears, in my hair, under my sunglasses and up my trouser leg.
I knew instantly that I had embarked on a journey two steps too far and with a painful resolution. Well I was jumping and waving my hands wildly, falling on the ground and rolling over and springing to my feet, brutal and wicked gyrations. Well my children thought this the funniest comic act old pops had done and they roared with laughter. Being ridiculous didn't bother me at all. Not getting stung any more was my only concern.
All this frantic spinning and whirling seemed to ease the sharpened pain but didn't cure the embarrassment and remorse I was forced to endure the audience of my loving family. 
It was my last dance as I remember.