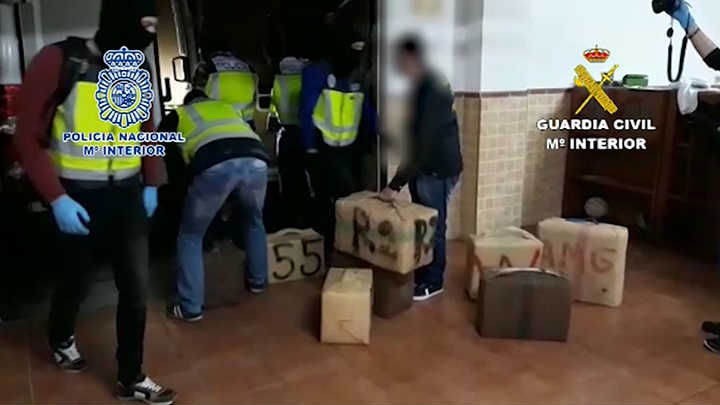 ALTHOUGH criticised in local circles for a slow response to drug smuggling through La Linea de la Concepcion, recent action by the government has led to the seizure of hashish worth millions of euros.
It was claimed that La Linea was becoming a lawless town where the police were ineffective and unable to undertake their work properly.
Eventually, additional resources have been made available to combat the escalating drug smuggling which has included increasing the number of Guardia Civil and National Police officers on the ground and the ongoing financing of a mobile X-ray system (including scanner and van), a contraband detector, two canine units and adequate equipment including a dog friendly van.
The latest success in an operation carried out by officers from the Guardia Civil and National Police has seen the discovery of 3,300 kilos of hashish in two buildings in La Linea which has resulted in the arrest of three people.
In addition, details of various boats owned by the alleged smugglers and a number of mobile phones with contact details of others involved in the movement of the drugs along the coast have been found.
These latest arrests are part of the long term on-going battle against the illegal importation of drugs into Spain.