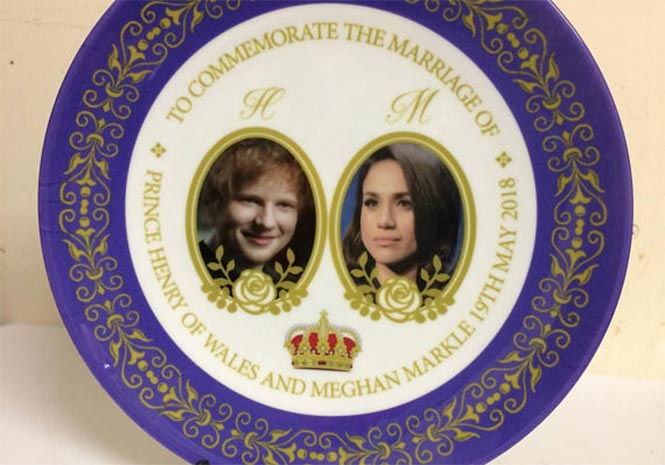 A BRITISH based company is selling a Royal Wedding commemorative plate which depicts Ed Sheeran rather than Prince Harry and social media has been laughing at the mistake.
In actual fact, the company selling the plate, Etsy, has a number of plates with different images on where Prince Harry is actually depicted, one of which has the words So Over It in a graffiti style over the portraits of the couple.
Whilst it is very likely that the plates were not produced in Britain and almost certainly come from China, it is questionable whether a mistake made or if it's a very tongue in cheek presentation from the promoters.
IN 1936, any number of royal souvenirs were produced to commemorate the Coronation of King Edward VIII which of course never happened.
Since then, many people have purchased these – mainly porcelain – souvenirs assuming that they would have a value, but in fact there were so many produced and disposed of following the abdication that they are still relatively inexpensive to purchase today.
With all of the publicity already received for this apparent error plate, those with a sense of humour, or who genuinely believe that it is an example of an oriental company thinking that all male red heads look alike to them, sales are likely to be high.