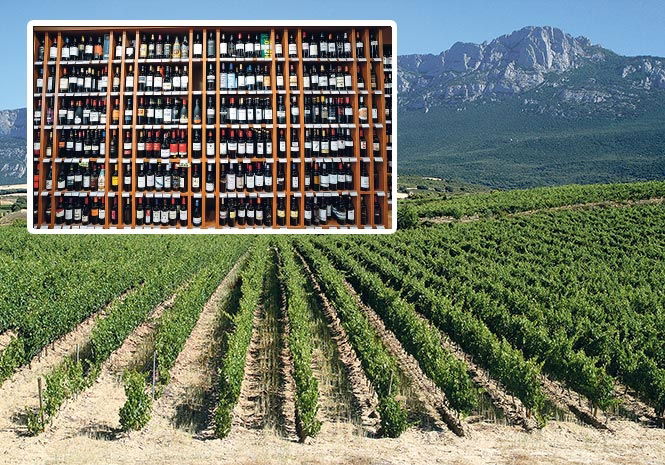 CORKS are popping for Spanish winemakers.
The country remains the world's largest world exporter, having shipped out almost 2.3 billion litres of home-grown plonk in 2017, according to the latest data from the Spanish Observatory of Wine Markets (SOWM).
And the figure means that Spain outstripped its nearest rival Italy, which sold 2.1 billion litres, by more than 1.8 million.
Traditional heavyweight France lagged behind in third as it sent 1.5 billion litres abroad.
But the cheap price of Spanish wine saw France top the revenue ranking with sales totalling €9 billion, followed by Italy with €6 billion and Spain trailing in third having made just €2.85 billion.
This is due to Spain selling its vino at bargain prices, with a litre costing on average €1.25, compared with €2.78 in Italy and a whopping €6 in France.
The value for money offering places the country's wine among the world's cheapest, with only South African plonk costing less at €1.23 per litre, while Australia billed €3 and Chile €1.89.
But price is not necessarily reflected in quality, said Rafel del Rey, general manager of SOWM.
"The average (quality) of Spanish wines packed in many of the final consumer markets is a reasonably good average," he said.
There is a caveat, however, as he added: "It is true that we are relatively far from the French and Italian and this is fundamentally due to the greater experience the French and Italians have in the international markets compared to the Spanish market."
The main challenge facing Spanish winemakers is reportedly the over-production of cheap, mass-produced 'bulk' wine, which in 2017 accounted for 12.6 billion litres of sales despite a lack of internal infrastructure to monitor its distribution, according to Spanish national media.
And the country could face more challenges this year after frost laid waste to much of the 2017 harvest in key growing areas including Ribera del Duero – which lost an estimated 70 per cent of its crop – as global production plunged to a 56-year low.