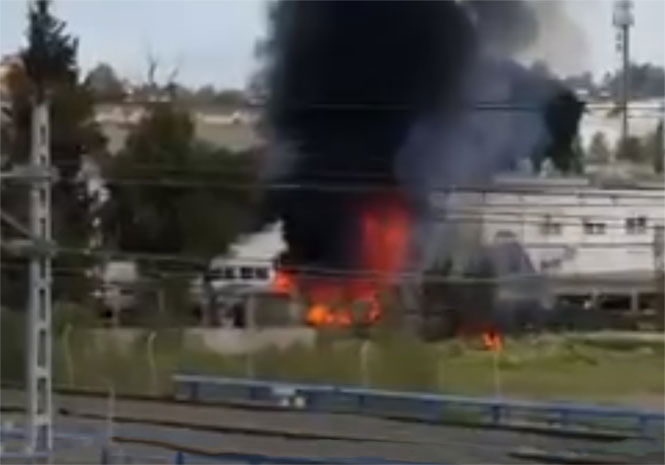 A FIRE at a railway workshop in  Malaga on the Costa del Sol produced a dense column of black smoke that hung over the city this morning (Thursday).
Firefighters tackled the blaze in an area where dangerous materials including paints, varnishes, solvents, oil and batteries were stored at the Los Prados de Renfe depot.
There were also bottles of highly-flammable acetylene, compressed oxygen and compressed nitrogen that made tackling the blaze more hazardous – but no personal injuries were reported.
Train services in the area have not been affected.