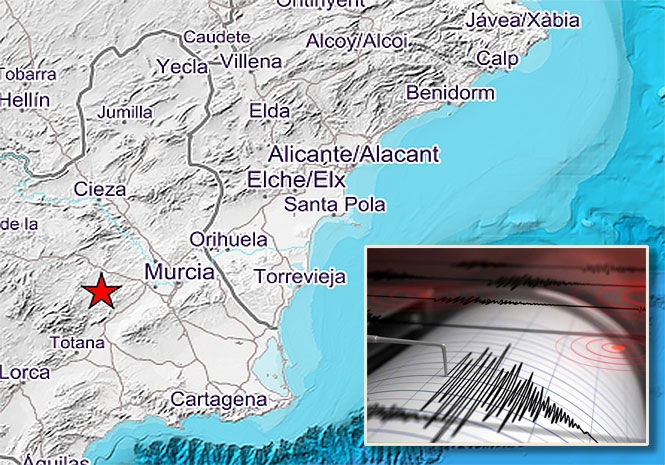 AN earthquake with a magnitude of 3.6 on the Richter scale has been recorded in the south of Spain.
The country's  National Geographic Institute said the earthquake happened yesterday (Wednesday) at around 2.35 pm and centred on the municipality of Albudeite, in the province of Murcia.
It is reported that the 'significant tremor' was recorded at a depth of 12 kilometres and was particularly felt in nearby areas including Pliego and Barqueros.
But residents in Totana, Archena, Aledo, Bullas, Mula and Librilla also reported it.