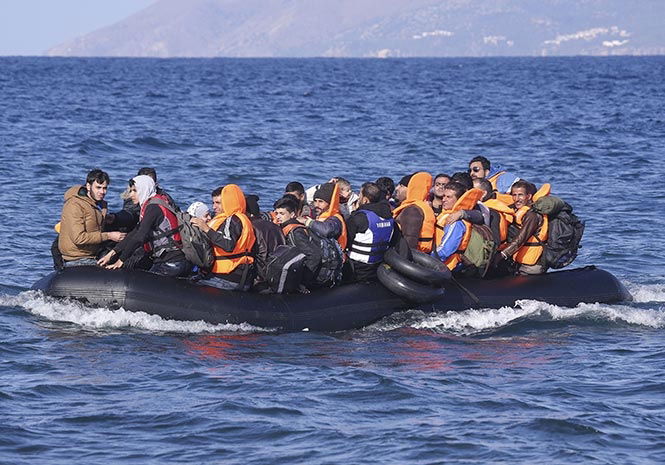 ONE in every 27 migrants who attempted to cross the Mediterranean to Spain this year died during the journey, according to estimates from a United Nations (UN) report.
The Desperate Crossings report, from the UN'S High Commissioner for Refugees (UNHCR), stated that one in every 52 migrants trying to reach Spain died between January and March last year.
The report added the number of those arriving in Spain doubled in 2017 to 28,000. The figure for the year before was 14,000.
The growth trend appears to have continued into this year with arrival numbers rising by an estimated 13 per cent, according to data.
Moroccans and Algerians were the two largest groups of those arriving last year. The rate of sub Saharan Africans arriving in Spain rose in 2017 and Syrians made up the majority of those arriving by land, coming mainly via Melilla in Africa.
The figures for Spain come as statistics showed the number of those arriving in Europe as a whole declined over the past year. The rate of decline began from 2015 onwards after the European Union (EU) signed an agreement with Turkey which attempted to stem the flow of new arrivals.
Arrival numbers throughout Europe fell from 1,000,000 in 2015 to 364,000 in 2016 and to 171,000 in 2017, according to data.
Death rates have increased across Europe despite the decline in arrival numbers. Around 3,140 people died crossing the Mediterranean in 2017 as have 501 since the beginning of this year.
The report found the Italian migration route was the most dangerous of those taken. One in every 14 people crossing to the country died, with the arrival rate dropping by 74 per cent.
The amount of migrants resettled in the European Union increased by 54 per cent last year, according to the report.