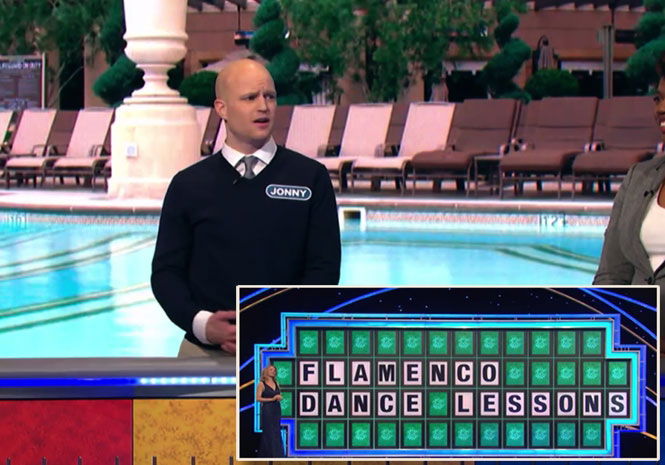 A WHEEL OF FORTUNE contestant lost out on a top prize, including a holiday to Spain, after an embarrassing mistake on a live TV show.
Viewers of the show in the States were left aghast after the contestant mixed up a traditional Spanish dance with a pink bird.
Even though the correct answer to the puzzle was written out in large letters in front of him the contest mispronounced his answer.
After an awkward pause a buzzer sounded and the presenter moved on to see if the next contestant knew the answer. And, of course, she did!
The show host said, "To explain, what we all heard was — and I know you didn't mean to say it — but you gave us a G instead of a C."