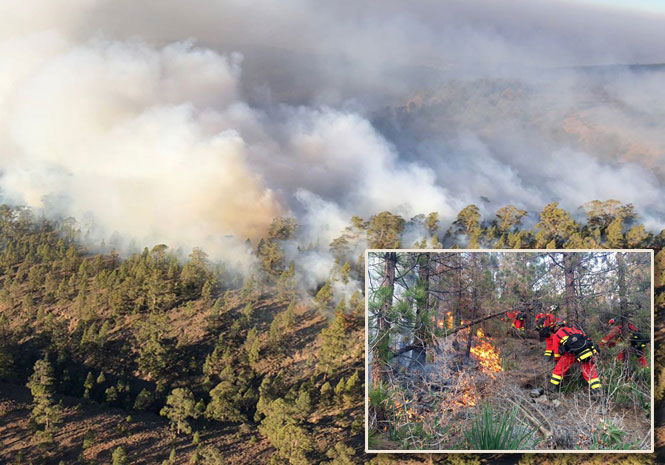 A MAJOR wildfire continues to burn after three days in Granadilla on Tenerife in Spain's Canary Islands.
The fire was declared on Sunday and affects 22 hectares of pine and shrub.
At 11.40 am this morning, the fire was described as still uncontrolled.
Two helicopters,  forty specialist forest firefighters, 45 members of the Military Emergencies Unit and members of the Guardia Civil and the Local Police of Granadilla have been mobilised.