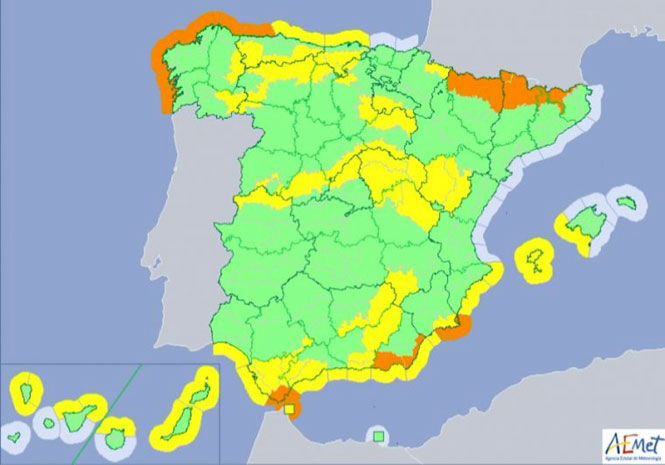 SPRING in Spain has been postponed as much of the country will be affected by heavy rain and strong winds today.
Forecasters from the state weather agency, Aemet, have suggested that gusts could exceed 100 km/h in some parts of the mainland.
However, the Balearic Islands and the Canary Islands are also subject to severe weather warnings.
In the northwest of the mainland the snow level could fall to 800 metres 1,200 metres across the rest of the peninsula.
In Andalucia the rain is expected to be especially intense on the coast of Murcia and Cadiz, where up to 40 litres per square metre could fall in 12 hours.
Murcia, Cadiz and Almeria will also be buffeted by 100 km/h winds.