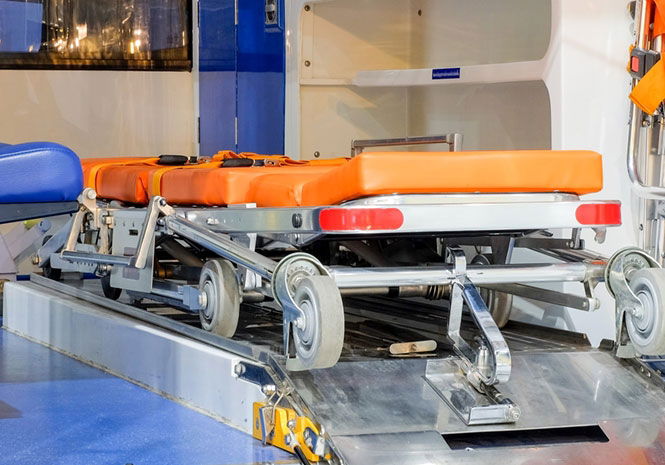 A PATIENT has been seriously injured after falling from the back of an ambulance travelling at high speed on the busy AP-7 motorway in Spain.
A German man, a resident of Moraira in Alicante, said he was following behind the ambulance when the back doors suddenly flew open and a woman tumbled into the road in front of him.
He braked just in time and stopped just metres from the seriously injured woman and tried to protect her body with his car before trying to warn other drivers who were travelling at high speed on the same carriageway.
It is alleged that the ambulance crew didn't realise the woman had fallen from the vehicle until alerted by other drivers. 
The German said he believes the woman was between 20 and 40-years-old and, although alive, she was 'breathing with difficulty'.
It is then claimed the ambulance crew put her on a stretcher and said it was not necessary to call a doctor and it was the woman's fault because 'she was crazy'.
The incident, which has only just been reported, happened on March 31 on the AP-7 at Ondara.
The authorities say they have opened an investigation to determine how the patient was able to open the door to the vehicle.
They added that the woman suffers from a mental illness and that she was travelling accompanied by a technician and she was secured on the stretcher with a belt.