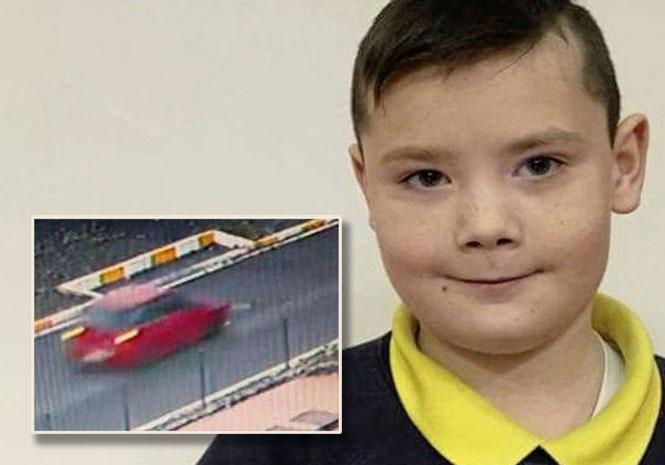 THE family of a schoolboy,10, who was killed in a suspected hit-and-run accident while on a family holiday in Spain has spoken for the first time since the accident.
Carter Carson, from Newtownabbey in County Antrim was on holiday with his father Stuart and his partner Claire when he was hit by a car in Tenerife in Spain's Canary Islands.
The occupants of the red Alfa Romeo fled the scene and did not stop to offer assistance.
The little boy died from his injuries in the intensive care unit at hospital the following day.
Now the family has issued a statement, particularly thanking everyone who supported them after their tragic loss.
They say, "On Thursday, March 29 our world fell apart at the very beginning of what should have been a perfect family holiday.
"From just moments after tragedy struck we had the help and support from so many people and this has continued throughout.
"We are now taking this opportunity to thank as many people as we possibly can that helped us through this traumatic time.
"We would like to start with firstly thanking the locals who first attended the scene helping to contact emergency services and comforting us as a family, the nurse from a nearby health centre and the emergency services that attended the scene right through to the doctors and medical staff at the hospital nearby right down to the reception staff who were working tirelessly to help save Carter and to keeping us informed every step of the way.
They went on, "A short time later, Carter had to be transferred to Santa Cruz for his treatment to continue in the I.C.U.
"We would like to thank the ambulance driver and the doctor who travelled with us.
"At the hospital we would like to thank the group of nurses, doctors and specialists who were on hand when we arrived right down to a mother in the waiting area of the I.C.U whose own little girl was ill offered support and comfort.
"While we were trying to process the most devastating news that Carter would not pull through the police were working hard in the background with catching the culprits and we would like to thank them, the eyewitnesses and people of Tenerife for not only catching them but in such a short time period.
"Also we would like to thank the British Consulate, who have been with the family every step of the way.
"We can never thank all of these people enough for everything they have done for Carter and the Carson family.
"We are truly moved and touched.
After launching a public appeal for information Spain's Interior Minister confirmed two people were arrested over the hit-and-run.
Respected Spanish news agency EFE said 'two, unnamed British men' were being questioned by Spanish police over their involvement in the alleged hit-and-run incident.