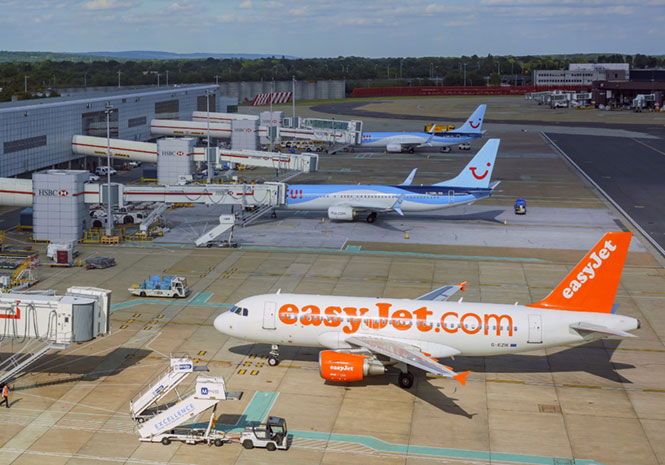 GATWICK AIRPORT, the world's second busiest single runway was closed for several periods at the weekend, after air traffic controllers called in sick, leaving one person in charge.
EasyJet Flight EZY8672 from Alicante on the Costa Blanca in Spain was diverted to Luton airport, where the plane refuelled before returning to Gatwick.
The airline confirmed that 'due to short notice sickness at Gatwick Air Traffic Control' three of its flights were delayed and one diverted. It apologised to passengers for any inconvenience despite the situation being 'outside of our control'.
Gatwick is the world's second busiest single runway airport with a maximum of 55 aircraft movements per hour. Forty million passengers travel annually through the airport.
Normally there would have been three air traffic controllers working. But two called in sick – at short notice, according to an airport spokesman.
So the runway had to be closed twice for a total of nearly three hours on Saturday night, between 1.40am and 3.20am, and then again between 4.10am and 5.20am, and again last night (Sunday) so that the sole worker could take mandatory breaks which all ATCs are entitled to by law.
Each of the two breaks taken by the air traffic controller was an hour long. But an aviation source said, 'it also takes a little bit of time to close down the runway so the closures were each slightly longer.'
One airport worker said, 'It was complete and utter chaos. No one could believe what was happening.'
Gatwick recently replaced its long-term air traffic control provider NATS, with Air Navigation Solutions (ANS), a British-registered subsidiary of German company DFS Group, which is responsible for controlling air traffic in Germany.