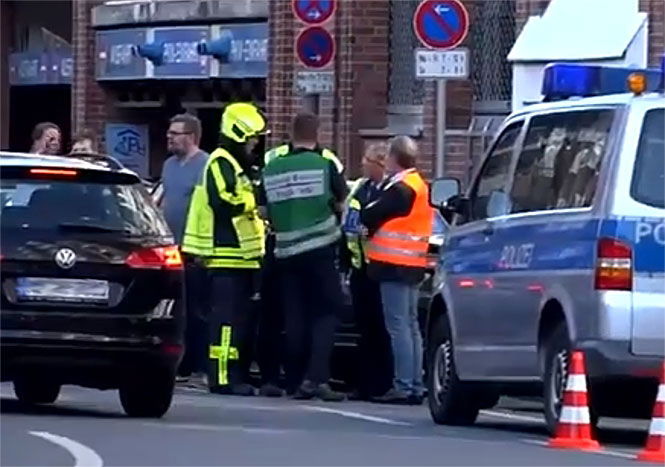 TWO people have been confirmed dead and thirty injured, six critically, after a vehicle ploughed into pedestrians in the German town of Munster this afternoon.
It is reported that the driver of the vehicle shot himself.
German special services are on the scene and are checking reports that others involved may have fled the scene.
Police are investigating a 'suspicious' object inside the vehicle.
A spokeswoman for German Chancellor Angela Merkel said, "Our thoughts are with the victims and their families who were killed and injured".
The Mayor of Munster said, "The whole of Munster mourns this terrible event. Our sympathy goes out to the relatives of those who were killed, and we wish the injured a fast and speedy recovery".
Police said it was too early to speculate about the motive behind the crash but a terror-related incident has not been ruled out.
Video from scene in Münster, Germany following car ramming incident, leaving at least 4 people dead and 20 others injured. pic.twitter.com/lP7zg1zQrC

— Josh Caplan (@joshdcaplan) April 7, 2018