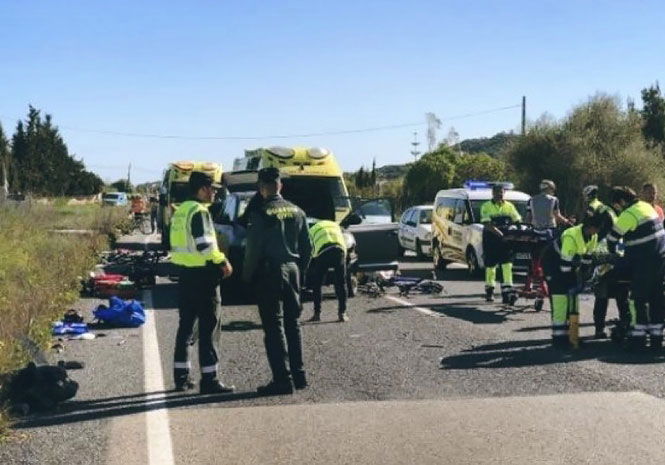 ONE cyclist is in a critical condition, two others seriously injured and six others sustained minor injuries after a car ploughed into them on the Spanish holiday island of Mallorca.
The horror accident happened on the MA-15 road that links the towns of Arta and Capdepera.
The group of cyclists is believed to be from Germany.
The female driver, who was driving a Porsche Cayenne, was arrested and has been charged with traffic offences.
According to some local media reports, the driver tested positive in a preliminary alcohol and drug test at the scene of the accident.